ACT Test Information
Test Dates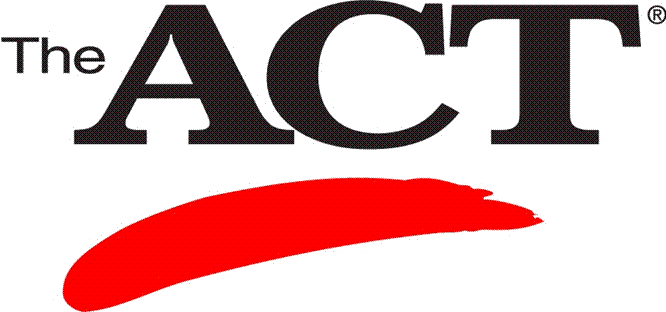 September 10, 2011 -

8:15am

-

1:00pm
October 22, 2011 -

8:15am

-

1:00pm
December 10, 2011 -

8:15am

-

1:00pm
February 11, 2012 -

8:15am

-

1:00pm
April 14, 2012 -

8:15am

-

1:00pm
June 9, 2012 -

8:15am

-

1:00pm
ACT Test:   Register online at www.act.org.  
Don't forget to print your confirmation and admission ticket page.
ACT Test Dates
Registration Deadline

Late Registration
(Late Fee Applies)

Sept. 10, 2011 (off campus)
Aug. 12, 2011
Aug. 26, 2011
Oct. 22, 2011
Sept. 16, 2011
Sept. 30, 2011
Dec. 10, 2011
Nov. 4, 2011
Nov. 18, 2011
Feb. 11, 2012 (off campus)
Jan. 13, 2012
Jan. 20, 2012
Apr. 14, 2012
Mar. 9, 2012
Mar. 23, 2012
June 9, 2012
May 4, 2012
May 18, 2012
The ACT now includes an optional writing test.  Jesuit students should register to take the ACT With Writing test unless specifically advised not to by their counselor.
The ACT will be administered on Saturday, June 9, on the JHS campus.  Jesuit students should take the ACT With Writing test unless specifically advised not to by their counselor.  If you missed the registration deadline and want to be eligible for stand-by testing, go to www.ACT.org and follow the instructions to register for stand-by.  Bring the completed registration form and check for payment to the main office of the testing location at 7:30 a.m. on the day of the test.  There are no guarantees that space will be available.  Go to www.act.org for more information.
ACT Test Taking Strategies:
Answer the right question.  Often included among the wrong answers is a correct answer to a different question.  

Look for the hidden answer.  The correct answer may be written in a way you are not expecting (.5 instead of 1/2). 

Many questions also have more than one possible solution, but only one correct answer choice is given.  

There is no penalty for incorrect answers.  Students are encouraged to answer every question.
Test Prep Courses
SAT and ACT Test Preparation Books are available in the Counseling Center and may be checked out by Jesuit High School students.
A list of local test prep options can be found in the College Planning Handbook on this website.
More Test Taking Strategies
Sign up to take a test when you are prepared to do your best. 

T

ake your test early enough to report your scores [JHS recommends May of junior year]; don't wait until the last possible test date.
Forming a study group can provide a great support system.  Be sure to choose your group wisely.  3-6 members is best. 
Make a schedule in advance, determine what material will be covered at each meeting, and stick to it. 
Set realistic goals. 
Retake a test only for the right reasons – if you've already reached your score goal, it may not be worth the time, money and stress of retaking it.
Don't get bogged down on tough questions; move along at a steady pace.   
Make sure you know where the your assigned test center is and allow plenty of time to get there. 
Eat a light, healthy breakfast. 
Plan a fun and relaxing activity for after the test.