SAT Information
Test Dates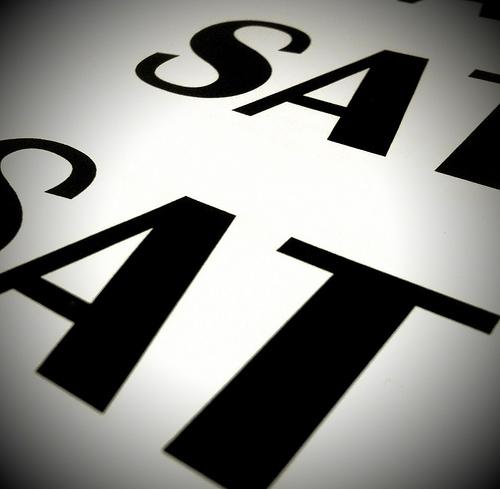 October 1, 2011 -

8:15am

-

1:00pm
November 5, 2011 -

8:15am

-

1:00pm
December 3, 2011 -

8:15am

-

1:00pm
March 10, 2012 -

8:15am

-

1:00pm
May 5, 2012 -

8:15am

-

1:00pm
June 2, 2012 -

8:15am

-

1:00pm
JHS School Code: 052714
SAT Reasoning Test and SAT Subject Tests: Register online at www.collegeboard.org.
Don't forget to print your confirmation and admission ticket page.
SAT Test Dates
Test Date
Registration Deadline

Late Registration

(late fee applies)
Oct. 1, 2011
Sept. 9, 2011
Sept. 21, 2011
Nov. 5, 2011
Oct. 7, 2011
Oct. 21, 2011
Dec. 3, 2011
Nov. 8, 2011
Nov. 20, 2011
Jan. 28, 2012
Dec. 30, 2011
Jan. 13, 2012
Mar. 10, 2012
Feb. 10, 2012
Feb. 24, 2012
May 5, 2012
Apr. 6, 2012
Apr. 20, 2012
June 2, 2012
May 8, 2012
May 22, 2012
The earlier you register, the better your chances of being assigned to take the test at JHS.
On testing day students should bring:
SAT admission ticket
photo I.D.
#2 pencils
approved calculator
snack and drink (optional)
If you plan to test in May but missed the registration deadline and wish to be eligible for stand-by, pick up an SAT registration packlet in the Counseling Center. Bring the completed registration form and check for payment to the main office of the testing location at 7:30 a.m. on the day of the test. There are no guarantees that space will be available. Go to www.collegeboard.org for more information.
The SAT Reasoning Test includes a writing test. Students will be asked to write an essay and answer multiple choice questions. The verbal section is a critical reading assessment, while the math section includes material from Algebra II.
For the Class of 2013, UC's no longer require 2 SAT Subject Tests for all majors, however they do recommend them and require them for specific majors. Be sure to check the UC's website for detals. They will take your 2 highest scores in 2 different subject areas, however the UC's do not accept Math Level 1 Subject Tests. SAT Subject Test Math Level I contains material through Algebra 2. Math Level II contains material through Pre-Calculus.
Many private and selective colleges require up to 3 Subject Tests. Check college websites directly for their test requirements. Jesuit High School juniors are advised to take 3 SAT Subject Tests in June following their Junior year. Sophomores completing AP Biology are encouraged to take the Biology (M) Subject Test at the end of their sophomore year.
SAT Test Taking Strategies
When guessing on hard questions that appear late in the set, eliminate the obvious answers. This does not apply to the early, easy questions.
If you are running short on time and have not yet read every passage in the critical reading section, look for the fast points. Try to answer vocabulary-in-context questions, which have a line reference so you can answer the question without reading the entire passage.
Practice Tests
JHS offers a practice SAT and ACT for juniors each spring. This practice version will include an essay portion, just like the real test. Students who take the practice test(s) receive a detailed score report, which includes their answers, correct answers, and an analysis of their strengths and weaknesses. Practice scores are not reported to colleges, and enable the students to see if they may need to take a prep course (see below) before taking the real test. Registration forms have been given to juniors in homeroom and are available on this website.