The Cove – Summer Hours
Shop online & pickup from campus! Campus store summer hours for in-person shopping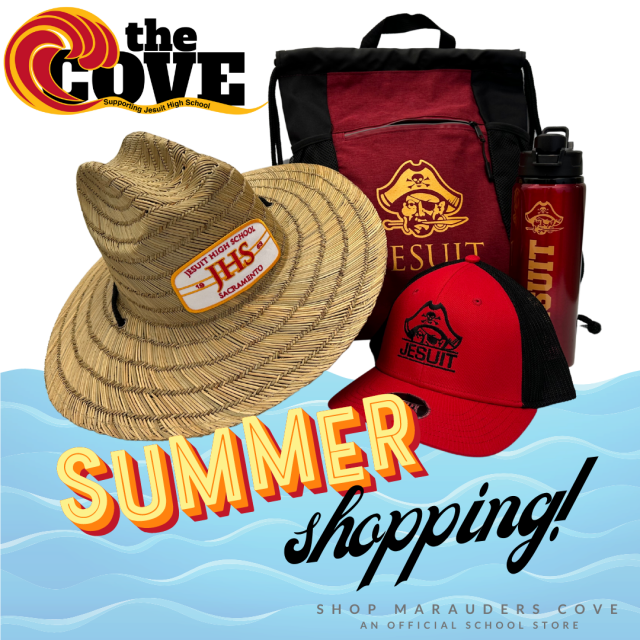 Our campus store is ready to help you with all your Marauder gear needs! New baseball hats, outerwear, our popular back-in-stock screenprint sweatshirts, and more. Summer campers can beat the heat with branded water bottles or our line of small hats and shirts—perfect for future Marauders!
Summer in-person shopping on campus
Select in-person shopping days during summer school and camps are:
July 13, 11:00am – 2:00pm / 5:00pm – 8:00pm
Venmo, cash, and credit card are accepted. Online shopping is always available.
The online store is always open! Easy order pick up in Business Office
All orders are fulfilled in approximately one week or less, pending on the day of purchase.
Pick up your order from the Business Office
Returns
Please email our parent volunteers at shopping@jesuithighighschool.org with any questions about merchandise and coordinating returns and exchanges.
100% of proceeds from the Marauders Cove go directly to Jesuit High School's Tuition Assistance Program.