Tom McGuire
AP Economics / AP Government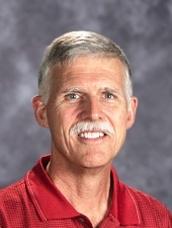 Born in Cleveland, Ohio, Tom graduated from Jesuit Prep, Dallas, and Loyola University, Los Angeles. After completing a credential the following year, he accepted a position at St. Paul's High School in Whittier. Between 1976-81 he juggled a variety of duties, teaching Social Studies, moderating Student Activities and finished the stint as Boy's Dean of Discipline and head golf coach.
Since joining the Jesuit faculty, Tom has instructed Economics, World History, Modern European History, Middle Eastern History, and Civics. In 1992, he and Paul Rose developed the Global Studies course; this curriculum served as the model for the current Freshman Social Science requirement. Currently, Tom teaches Sophomore level Western Cultures and two Senior level Advanced Placement courses: Micro/Macro Economics and United States Government and Politics.
As a Fulbright-Hays scholar, Tom spent six weeks in Eastern Nigeria during the summer of 1993. This experience provided the basis for his Master's Project at CSU Sacramento and helped augment the Sub-Saharan Africa unit for Global Studies.
Since 2011, Tom has assisted with a Christian Service summer immersion, spending time at Nazareth Farm near Center Point, West Virginia.
Tom has coached Track and Field at Jesuit since 1982, serving as head coach since 1993.
Education:
BA, Political Science, Loyola University, Los Angeles, 1974.
MA, International Affairs, CSU Sacramento, 1997.
Standard Teaching Credential, Political Science w/interdisciplinary minor in Social Science, 1975.
Moderator:
Christian Service, West Virginia Immersion
First year working at Jesuit: 1981