Building S.T.E.A.M.
Science, Technology, Engineering, Arts, Mathematics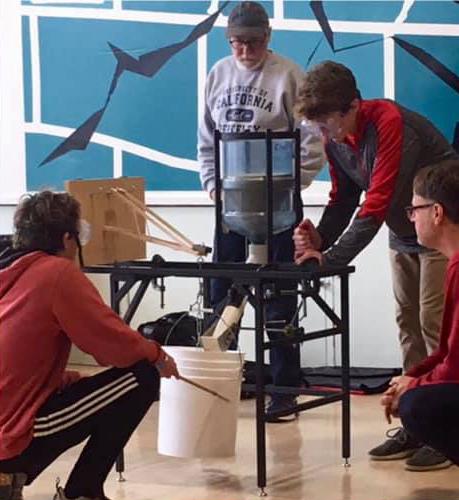 Students gain momentum with well-rounded learning approach
With its many classes, electives, and clubs, Jesuit is exposing students to a balanced education for mind, body and soul. Jesuit's S.T.E.A.M. opportunities help students deepen their understanding of traditional subjects and explore emerging 21st-century technologies, all with the goal of forming competent, conscientious young men who can one day serve as leaders in their chosen fields and in their communities. Freshmen in the Class of 2023 will be the first Marauders eligible to take the new Introduction to Computer Science elective course, adding to the rich tradition and excellence of Jesuit's S.T.E.A.M. offerings.
Science
Biology to Science Olympiad
Four full years of laboratory science (UC-approved) available for all students at all ability levels
AP courses offered: AP Biology, AP Chemistry, AP Physics 1, AP Physics 2
Four science labs on campus
Competitive club: Science Olympiad
Interest clubs: Rocketry, Theoretical Astrophysics
Learn more about the Science Department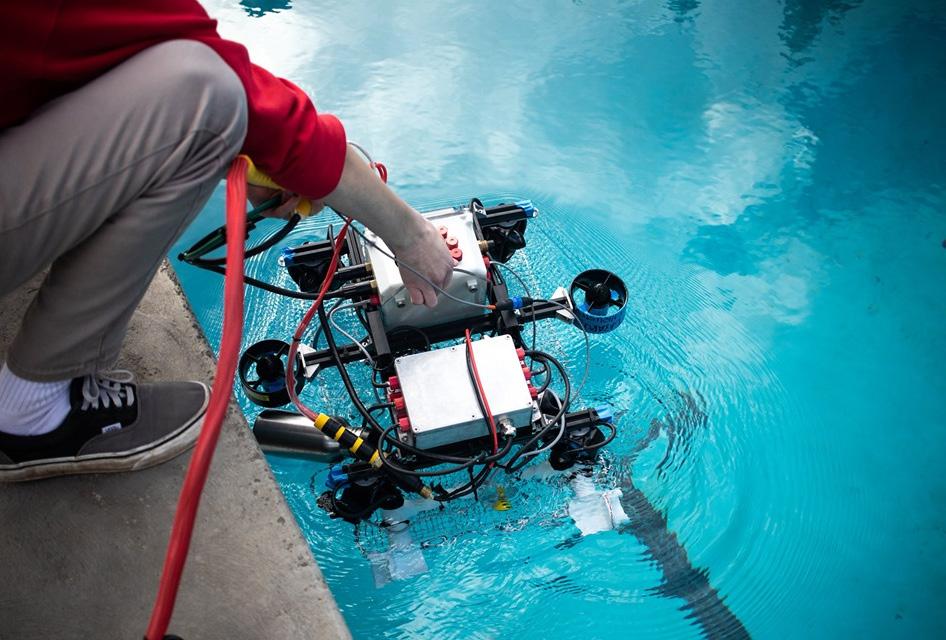 Technology
Computer Science to Cybersecurity
Elective computer science program with three currently available courses, including the new Introduction to Computer Science course
Visual and Performing Arts digital media courses: Digital Photography, Digital Filmmaking, Advanced Digital Media, Desktop Publishing
AP courses offered: AP Computer Science Principles, AP Computer Science A
Digital Media Center and computer lab with two 3D printers
Competitive club: Cybersecurity
Interest clubs: 3D Printing and CAD, Broadcast Club, Black Box Tech, Digital Media Team, Software Development Club
Learn more about Cybersecurity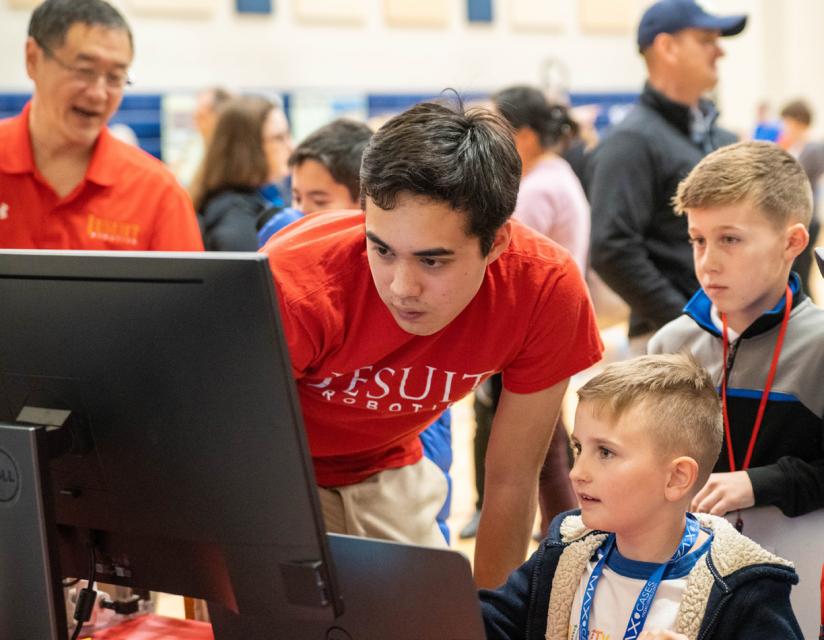 Engineering
Physics projects to Robotics
Physics courses include hands-on engineering projects
Full lab for Robotics
Competitive club: Robotics
Interest clubs: Engineering, Autonomous Race Cars
Learn more about Robotics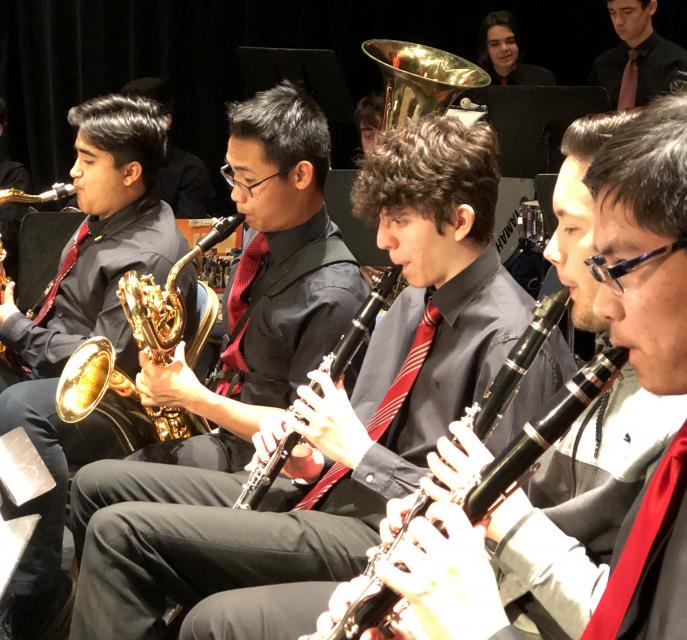 Arts
Drama to Jazz Ensembles
Four full years of visual and performing arts (UC-approved) available for students at all levels
State of the art black-box theater and music recital hall
AP courses offered: AP Music Theory, AP Studio Art
Honors courses in Studio Art, Band, Orchestra and Chamber Choir
Interest clubs: Music Exploration, Hip-Hop, Acapella
Competitive ensembles: Jazz Band, Marching Band, Concert Band, Chamber Choir
Learn more about Arts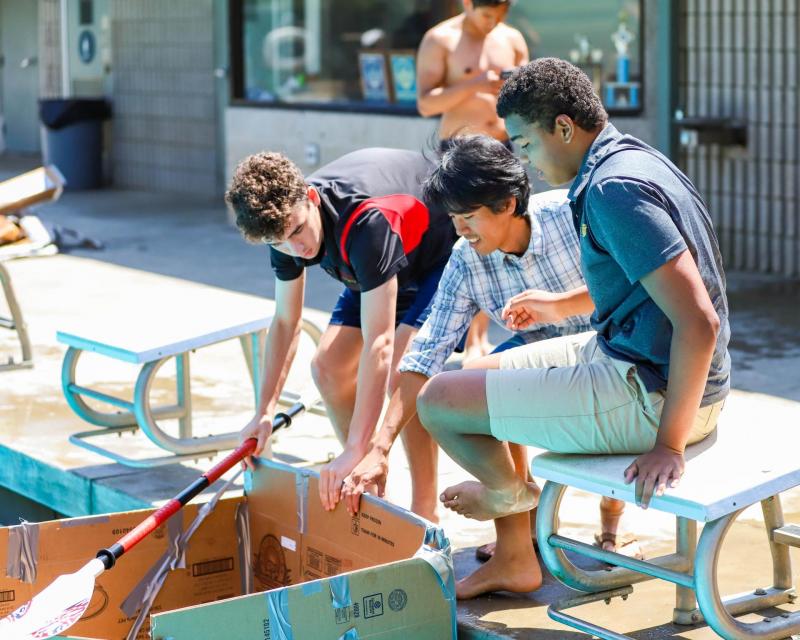 Mathematics
Calculus to Mathletes
Four full years of mathematics (UC-approved) available for students at all levels, with most students finishing at least Pre-Calculus
AP courses offered: AP Calculus AB, AP Calculus BC
Competitive club: Mathletes
Learn more about Mathematics
This article is from Jesuit magazine, Summer 2019. Explore this and past magazines in our archives.