High School Placement Test (HSPT) Information
For all applicants to Grades 9 and 10 for the 2019-20 School Year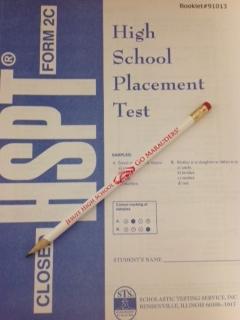 Late applicants will be notified by email with information and the testing date.
The High School Placement Test (HSPT) is required for every applicant applying to Grade 9 & for transfer applicants to Grade 10. A completed and submitted application to Jesuit High School along with payment of the $50 application fee, holds your place for this test
A few details about the Placement Test:
Calculators are not allowed.
Students should get plenty of rest the night before and eat a good breakfast; they may dress in casual attire.
If your son requires accommodations for testing, you must submit all documentation (504 Plans or an IEP) prior to the date of his test.
If you are applying to both Christian Brothers and Jesuit, you only need to take the test once. Simply ask the school where you are testing to share the results with the other school.