Passport to Jesuit Events
Click here for information about our Open House and Shadow Day Program.
What do I do when I arrive on Campus
Registration - Check in at the Welcome Tent and receive Open House information.
Presentations - Presentations from our President and Principal are scheduled at 12:30 pm, 1:00 pm, and 1:30 pm in the Harris Center. Presentations are on a first-come-first-served basis and fill up fast.
Student Tours - Take a student-led tour through our state-of-the-art campus that will be home to your son for the next four years.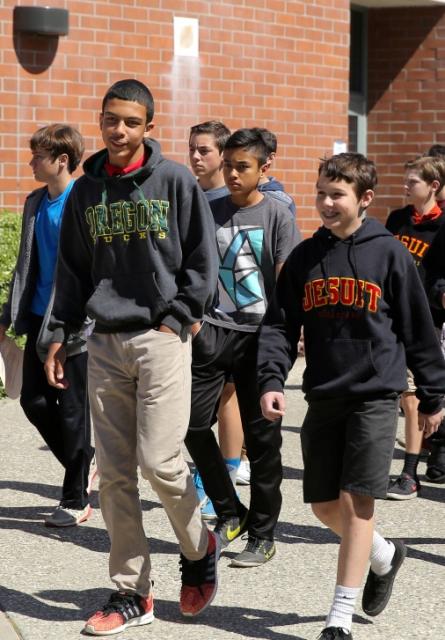 If your son attends a Catholic or private school that receives an admissions visit, a shadow day has already been scheduled for your son.
Jesuit's Shadow Day Program is a terrific way for 8th, 9th or 10th-grade students to experience what it is like to be a Jesuit student. While shadowing is not a mandatory part of the application process, applicants continually report that the shadow visit provides the best opportunity for them to experience life at Jesuit High School.
You will be able to schedule your shadow day online beginning Tuesday, October 1, 2019
Missed Open House? Questions about the Admissions process? What is the HSPT? Is Jesuit the right fit?
The Jesuit High School Neighborhood Dinner will provide our prospective 7th and 8th-grade families with the chance to join us one last time on campus to answer any questions about the Jesuit High School admissions process.
A panel of students, alumni, administration and the admissions team, will be in attendance to talk all things Jesuit High School.