A message from the Admissions Team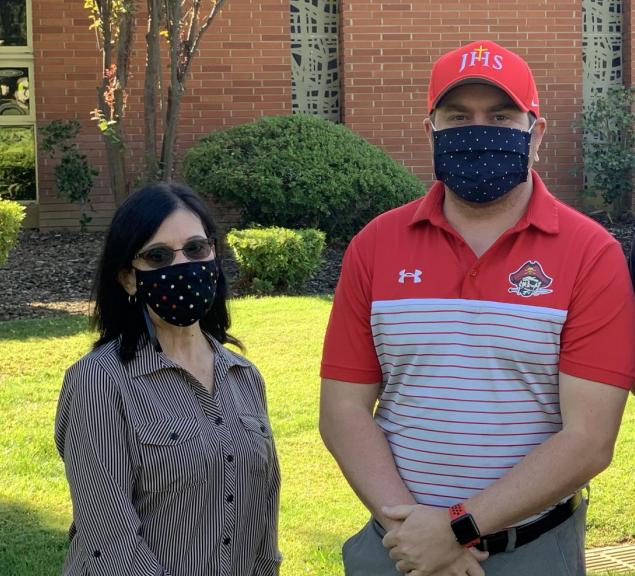 As Admissions Director and Jesuit High School alumnus, I am delighted that you are considering Jesuit High School as your next step in education. Our hope is that you will feel welcome in our community, whether you are a prospective student, parent, alumnus, or visitor. Our close-knit community of students, parents, and faculty, foster an inspiring and welcoming atmosphere. We are excited about the opportunity to share the story of Jesuit High School with you and your family.
At Jesuit we are dedicated to forming competent young men as conscientious leaders in compassionate service to others for the greater glory of God. With this goal in mind, Jesuit offers students a wide array of learning opportunities and we encourage growth spiritually, academically, physically, and socially. Keeping our motto "Men for Others" at the center of who we are roots us in the Jesuit tradition of Gospel values and education through service for others.
We look forward to showing you first hand the "brotherhood" that exists here at Jesuit High School. Our students enjoy friendship, support, and understanding from everyone on campus. Jesuit students are young men with diverse backgrounds, personalities, interests, and experiences, all of whom thrive and discover their best selves through companionship, camaraderie, and acceptance.
Choosing a high school is an exciting time in the life of your child and an important decision for your entire family. The high school years are the most formative time in a young man's life. Upon graduation, Jesuit graduates go out into the world "open to growth, intellectually competent, religious, loving, and committed to justice".
Saint Ignatius of Loyola, founder of the Jesuits, called upon his companions to, "Go forth and set the world on fire." At Jesuit High School we nurture and educate young men to do just that.
All great journeys start with the first step. We encourage you to explore the Admissions section of the Jesuit High School website and create your online profile, from there you may begin your application and start checking requirements off of your list. You may also contact us through our Admissions Inquiry page on the Jesuit website if you would like more information and to be included in our newsletter distribution.
Regards,
Matthew Ramos '05 Director of Admissions
Debbie Case, Admissions Assistant