Schedule Change Request
All requests must be made by August 10, 2020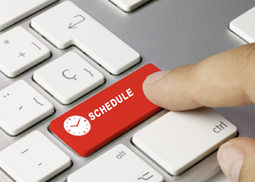 Schedules for upcoming sophomores, juniors and seniors can be found on the web access version of PowerSchool.
Limitations
Because of restrictions on class sizes due to mandated physical distancing, students are very limited in making any changes to their class schedule.
We will only make a change to your schedule for one of the following reasons:
You are missing a graduation requirement
You have taken a summer school course and the same course appears on your schedule
You have duplicate courses or you do not have 8 periods scheduled including Flex periods
Seniors may have different electives than first requested, but this is not an error.
Because most English, Theology and Social Sciences elective courses are only offered during one or two periods, your choices for these courses might conflict with other required classes. In order to get a schedule that works, we necessarily placed you in an alternate elective selection.
Please note, some courses are no longer being offered
Including:
Digital Filmmaking
En4: Graphic Novel
Weightlifting
If you feel you have an error in your schedule (i.e. you did not get a class required for graduation, have a duplicate course or are missing a course), please complete the form below in its entirety. Missing or incomplete information will delay your request.
Additionally, your schedule may contain one or two Flex periods each semester given the new 8-period schedule. Please do not request an additional academic course to fill either of these flex periods. It negates the efforts we have made in this schedule adjustment to allow all students to return safely. We will not respond to a request to change a Flex period.
Please do not make a teacher change request. We will not respond to teacher change requests unless we can verify a documented issue between student and teacher.