Spiritual and Prayerful Resources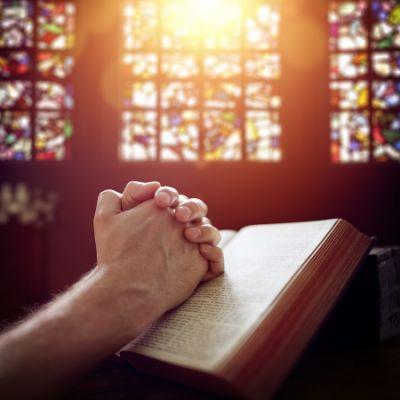 For your spiritual needs…a list of resources to guide you in daily prayer.
Schedule of live-streamed Masses throughout the Diocese of Sacramento
Updated regularly
List of Commonly Used Jesuit School Prayers
From the Jesuit Institute, a list of prayers for school.
Examen for life during COVID-19
The Ignation Solidarity Network helps us take time to reflect with an Examen adapted for the changes in our lifestyle created by COVID-19.
A suggestion for daily prayer/reflection:
Take 5 deep breaths to relax and become more aware of God's presence.
Ask for the grace to listen.
Read the reflection slowly and pay attention to what stirs within you.
Speak and listen to God about what is happening within you.
Rest in God who rests in you. Give thanks in your own personal way.
from Christus Ministries
"Troubled Times" series from the Jesuit Retreat Center in Los Altos
Jesus also lived in troubled times. Watch the intro from Fr Kevin Leidich, S.J. 7 webcasts in all.
Podcast series: "Imagine" produced by America Media, a Jesuit ministry.
Each recording is an opportunity for Ignatian contemplation of Jesus' life and ministry, beginning with His baptism in the Jordan. 10 episodes in all
The Man Born Blind: An Encounter with Jesus | One-Minute Homily
By Eric Immel, S.J.
How do we get to know Jesus? Well, talk to him! Eric Immel, SJ, talks about Jesus, the blind man, and what it means to encounter Jesus in this week's One-Minute Homily.
The Man Born Blind Video & Transcript
Pathways to God—Ignation Insight
Online blog of the Jesuits in Britain with a focused selection of posts on spirtituality. Includes a link to the whole blog with a wider range of topics.