Basketball Camp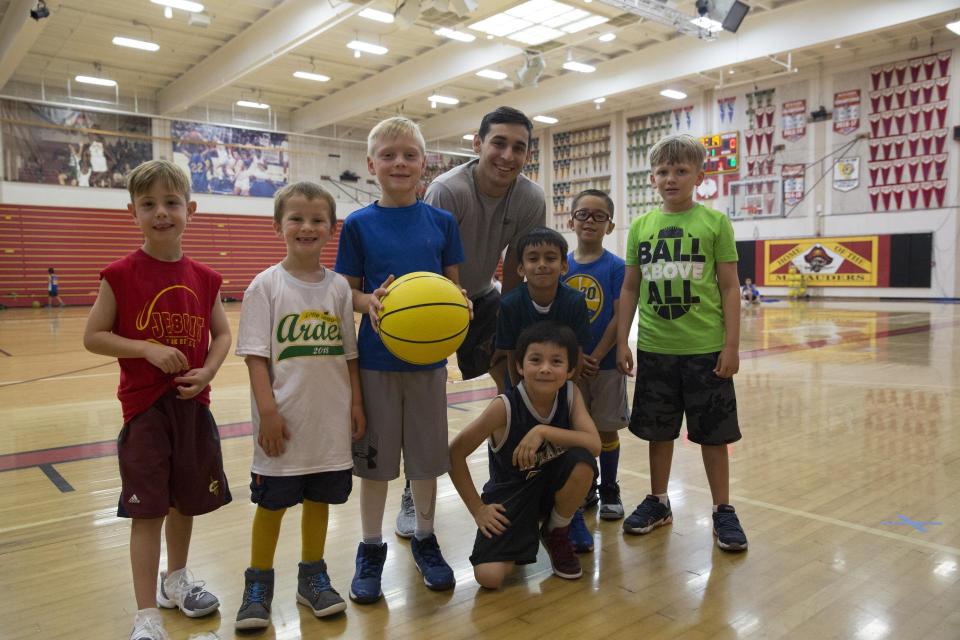 Jesuit staff and players will emphasize the development of individual fundamentals (through shooting, passing, ball handling, footwork, man-to-man defensive skills) and basic play.
Coach: Jon Rotz '92
Coach Rotz '92 graduated from California State University, Sacramento with a B.S. in Kinesiology. He has been coaching basketball for 17 years at Jesuit and has an overall record as head coach of 55-22. Coach Rotz is currently the Assistant Director of Admissions. He played on 3 section title teams at Jesuit and believes players need to have toughness, selflessness, and joy to get the most from Jesuit basketball.
Schedule
1st-3rd Boys & Girls Basketball
June 24 through June 27th
8:30 a.m. – 11:00 a.m.
$100 (4-day Camp)
3rd-6th Boys Basketball
June 10th through June 14th
8:30 a.m. – 11:00 a.m.
$125
7th-9th Boys Basketball
June 17th through June 21st
8:30 a.m. – 11:00 a.m.
$125