Chatting with Will Lyon '06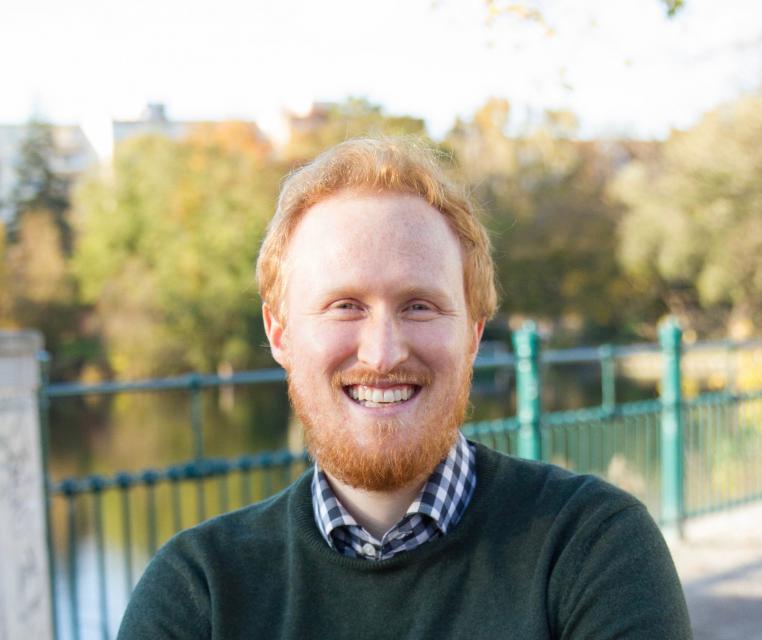 Will Lyon '06 is exactly where he wants to be, even though the path there wasn't always that simple.
Lyon, a current "professional researcher" at Humboldt University in Berlin, is working on his PhD in African History with a focus on German colonialism. The research he completes will be turned into a book, as is the standard when working on a PhD in Germany.
A History major while at UC San Diego, Lyon had multiple opportunities to travel and study abroad while he was an undergrad. Lyon partook in "Semester at Sea," where he traveled to 13 different countries across four months, and also taught in Japan for six months through AIESEC, the world's largest student-led internship exchange program.
But, in an attempt to have some different work experience on his resume, Lyon stepped away from History to work for a tech company in Santa Rosa following graduation. While on the sales floor, he learned a lot about what he wanted in life – but, perhaps more importantly, he learned what he didn't want.
He left the tech company after a year and a half, venturing into the real estate world. Lyon's family is in the real estate space, and he wanted to see if that was his calling. After another year and a half stint there, he learned that it was not what he wanted to do.
The one true passion that Lyon kept coming back to was history, so he decided to chase that dream. He focused on German history, and chatted with some professors at UC San Diego about the best way go about his journey. Through those conversations, Lyon realized that it would be tough to truly dive into German history without being able to speak the language. So, he booked a one-way ticket to Freiburg, Germany, and hasn't looked back.
"The best way to learn [German] is to just go there," Lyon said.
Lyon took language courses for a year in Freiburg im Breisgau, a city he chose because he was certain that not many people would speak English, forcing him to really learn German. He then applied to 10 graduate programs across the US and Europe, eventually having his pick of all 10. He decided to pursue a Master's in Modern European History from the University of Cambridge.
While studying at Cambridge, Lyon rowed for Sidney Sussex – his college at the University of Cambridge – and graduated from the program in just nine months. He got another tech job in Berlin to pay off student loans after graduation, and then set his eyes on a PhD program.
In an effort to put more energy into PhD applications while still bringing in some sort of income, Lyon quit his tech job and became a tour guide in Berlin, discussing the German history that he moved to the country to learn about only a few years prior.
Now, while at Humboldt University, Lyon is able to reflect upon and appreciate his love for academia and history in general, something that was born at Jesuit High School. Lyon credits his Jesuit history teacher, Paul Rose, for providing him with a love of history, as well as all his other teachers at Jesuit for equipping him with the skills that have helped him on his academic journey.
"I remember sitting in a Theology class at Jesuit and learning about the idea of never being afraid to question what's around you. Questioning is the path to the truth, and that's my role as an academic. 'Why is that? Is there another answer?' Those things I really learned at Jesuit."
Lyon is hoping to complete his PhD in 2020.