Classroom Layout
Smaller class size to allow for more space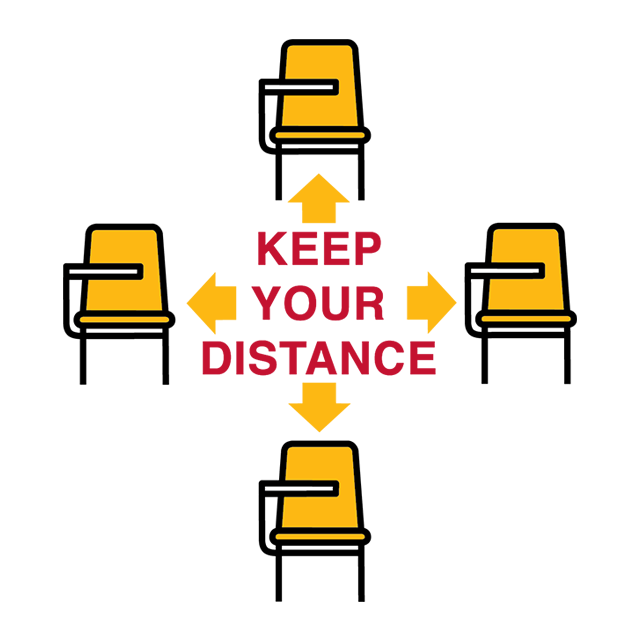 In the majority of classrooms across campus, 18-22 students plus their teacher safely fit in the floorplan.
Students will be spaced at 6-feet apart while seated in their classroom desk.
The front row of desks in each classroom will be equipped with plexiglass barriers and will also be spaced at 6-feet from the teaching area.
The teacher's workstation in class will be equipped with a plexiglass barrier.