Dev Shokar
from Mom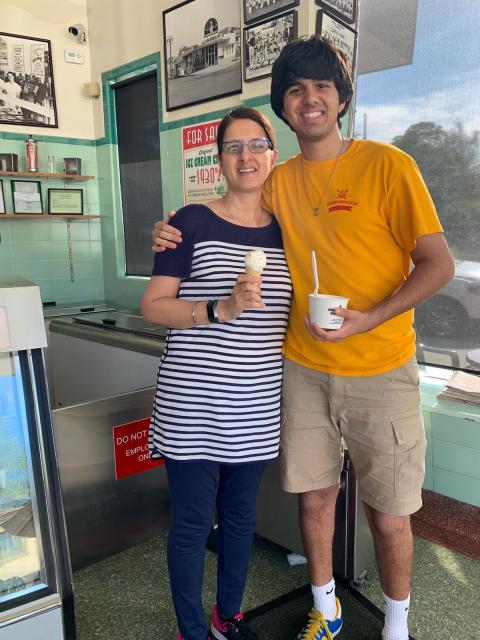 Can you believe that you are at this point already? I think back in awe to all of the fun when driving to the freshmen year basketball games, everything in between to applying for colleges your senior year. I am so very sorry that your senior year did not go as planned …the silver lining for me was having more time with you and your brother. "Sun," your kind and caring heart knows no bounds. You are always lending a helpful hand whether it is to your Jesuit brothers or your family and friends. I am so proud that especially through the last 4 years you have, above and beyond your age, a secure sense of self-expression and being an advocate for others.
Dev you are highly intelligent and are wiser and more mature than I was at your age. You both captivate and remain humble. You have made the most of your time at JHS. As I cherish the past 3 months and the coming months as you start college, I just feel so very blessed to be your mom.
I love you dearly "sun" and will always no matter what and unconditionally have your back for life.
xoxo
Love
Mom