Face Coverings
Masks & Face Shields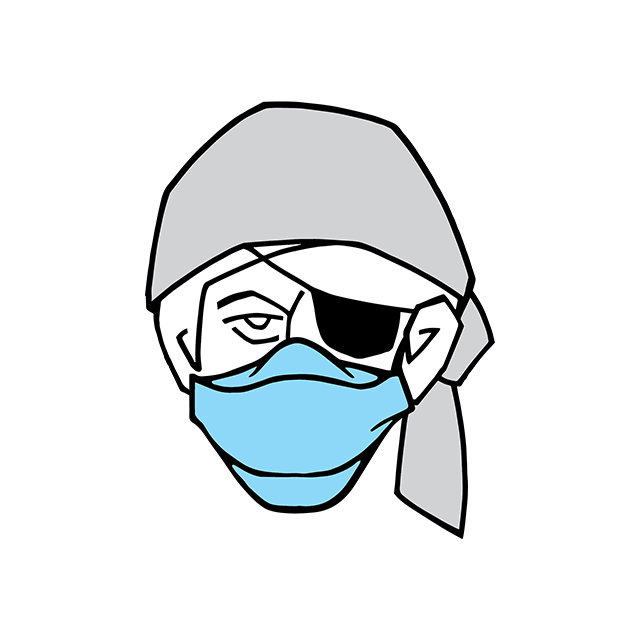 All students, faculty and staff must wear masks
Those unable to wear a mask for medical reasons may petition to be allowed to wear a face shield with cloth drape
*These procedures and protocols are all prefaced that they will be executed when state and local health officials deem it safe to be on-campus. Please refer to the full Safe Return Plan for more information.
Why Wear a Mask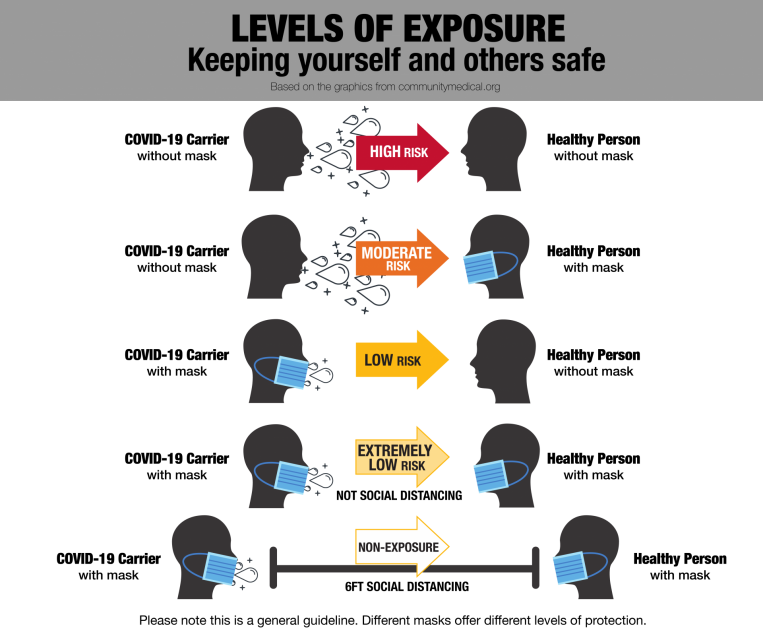 Do's and Don'ts
DO
✔ Cover mouth and nose fully
✔ Have mask fit snugly against the sides of the face so there are no gaps
✔ Secure with ties, elastics or other means to prevent slipping
✔ Avoid touching your face or mask as much as possible.
✔ Clean hands with soap and water or alcohol-based hand sanitizer immediately, before putting on, after touching or adjusting, and after removing the face covering
✔ Do mark the outside of the mask in some way so you can easily identify which side is the outside of the mask, and handle it accordingly. Some individuals mark the outside with their initials in permanent ink.
✔ Do keep a bag handy for storing the mask every time you take it off —preferably a paper or cloth bag. An open plastic Ziploc-style bag is an alternative if a paper or cloth bag is not available.
✔ Always store a mask in a clean place. Never store it in your pocket.
✔ Keep the covering clean.
✔ Laundry instructions will depend on the material used to make the face covering. In general, face coverings should be washed and dried regularly and stored in a clean container or bag.
DON'T
✘ Don't share your mask with anyone else unless the mask has been washed and dried first. You should be the only person handling your covering.
✘ Don't pull your mask below your nose or chin while you are wearing it. Leaving the mask dangling or improperly fitted to your face creates opportunities for cross-contamination.