Good Neighbor Program Meeting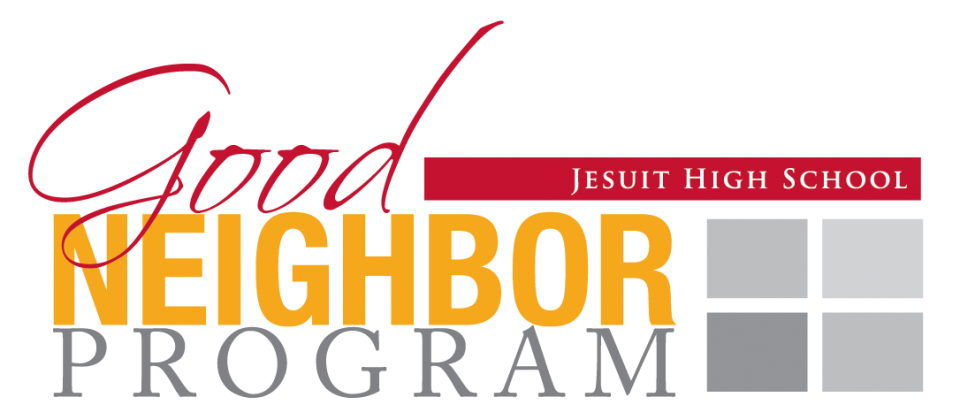 Next Meeting: Monday, October 7, 2019, at 4:00 p.m. in the Jesuit High School Board Room.
Good Neighbor Program
Jesuit High School has been a proud member of the Carmichael community since its founding in 1963. Founded in a time when the surrounding areas were pasture lands and fields, Jesuit is now at the center of a thriving residential neighborhood. In line with our Ignatian tradition, Jesuit has always worked to be a good neighbor to those who live near us, and this website is a continuation of those efforts.
We are continuing our existing efforts at good neighbor relations with the Good Neighbor Program to help with problems you might have with our school community, from parking and litter to noise or street congestion. With your help, we also intend to do more. As part of our Good Neighbor Program, we want you to make use of the school's resources. Please check out our calendar of events to see what we're offering from August through May.
Tell your neighbors about us too. Tell them to go to www.jesuithighschool.org/goodneighbor to find this site.
Contact Us
If you need to contact us for any reason to let us know about any issue (noise, tree trimming, litter, parking), to report a problem affecting the entire neighborhood (car break-ins) or to ask a question of Jesuit, please email us at goodneighbor@jesuithighschool.org.
Thank you for being our neighbor!