Gym Renovation Campaign
Help make many more lasting memories with a gift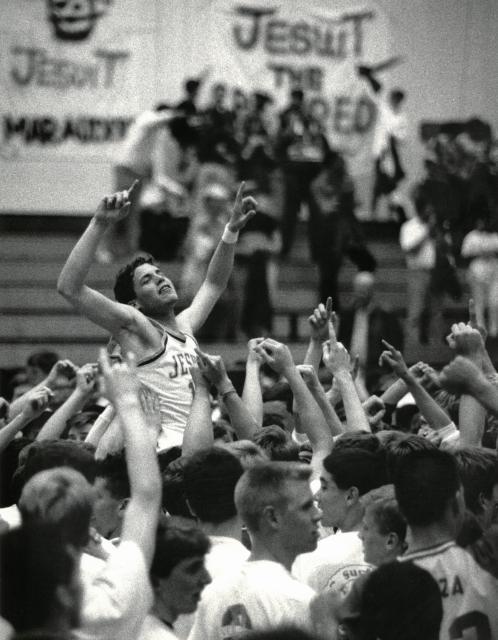 Project need: $2,900,000
Originally built in 1968, the Barry Gymnasium (in honor of Father Barry) has served as the focal point of our campus for decades, and has been used by more than 1 million people. In addition to hosting our sports teams and P.E. classes, the gym has been the site of countless memorable events.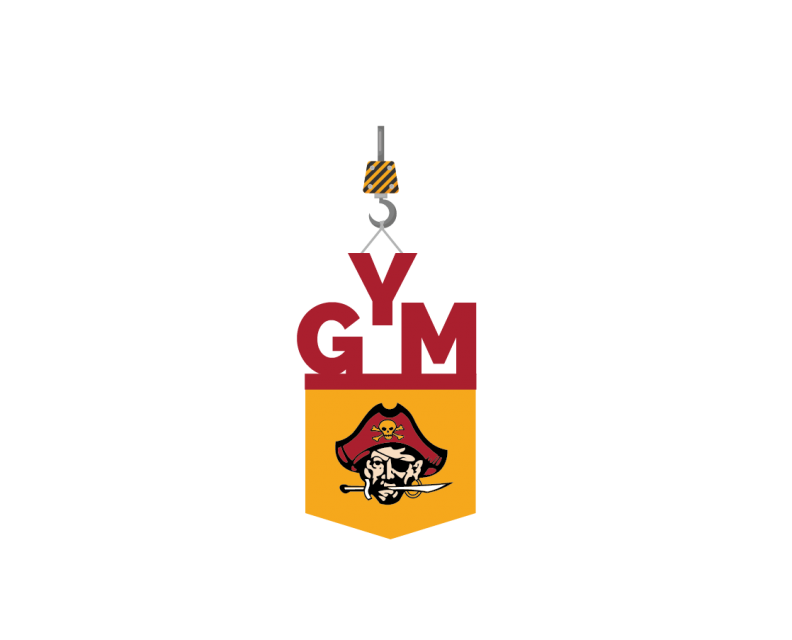 Overview
​New heating and air conditioning, roofing and support infrastructure.
New lighting, sound, acoustical panels, and overall audio-visual improvements.
New digital interactive screen scoreboard.
New paint scheme and a refinished floor.
Renovation of the annex often called the "Little Theater" and the creation of sports specific storage spaces and gathering area.
Updated lobby and display area include the fully wrapped "Built by the Brotherhood" donor wall.
New cutting edge telescoping bleachers with aisles, railings, and multi-style seating including a special Marauders home-section with stadium seat backs
4 Ways to Support
Seat backs
170 Marauder home-section seat backs will be surrounded with all new telescoping bleacher seating throughout the gym.
For as little as $84 per month commit now to get your seat in history!
$5,000 one-time chair back purchase or
installments over 12, 24, 48, or 60 months.
Built by the Brotherhood wall
The full graphic wall will be in the main entrance lobby. Jesuit Alumni will have a special section to have their name and class year listed alongside their brothers. Parents, family, and friends will have their own area.
Add yours or your family name to appear on the wall and become part of the Marauder legacy.
$1,000* for your name in history
*Alumni and current students may purchase at the special Jesuit Brotherhood rate of $500
Can be made in one payment or installments for as little as $50 per month.
Single donation
Choose the amount you would like to donate once. There is no minimum or maximum amount. Every bit helps!
Recurring donation
Choose the amount you would like to donate monthly. You can make it timeless or add an end date.
History
For over 50 years these wooden floors have held up our dreams and hopes during moments big and small, including
Incoming Freshman family interviews
Schoolwide liturgies
President's Club dinners
Mother/Son and Father/Son masses
PACE Auctions
Baccalaureates and graduations
Booster Club's crab feeds
Loyola Guild Mother/Son dances
Open houses
School assemblies
Award evenings
Homecomings
School plays, and so much more.
Before the locker rooms
"In those early days, without a gym or ball fields, every game was a road trip. And without locker rooms, classroom doors were left open in self-defense. We changed into P.E. clothes in the physics lab. There weren't any showers, so even on the hottest days we just put our clothes back on and went to the next class. Let's just say it was pretty easy to tell who had already been to P.E. as the day wore on." Steve Ruggiero '67
The roar of the crowds
"Every time I come back into the gym, I always think of my teammates, the exciting games we had, the roaring cheering sections, and all the alumni tournaments that have been held here throughout the years. It's great to come back and revisit those times." Jerry Reedy '70
"I'll never forget the rallies that we had in the gym each year. I was on the court floor as a cheerleader, but you could feel the whole building shake from the students in the bleachers. Everyone rising to their feet as we did the 'Triple J' was a wild scene." David Tooley​ '87
The connection with classmates
"I remember hanging out with my freshman class in the gym for our Frosh overnight retreat. That's where we also met up with our Big Brothers and that's where I met a lot of my best friends of today." Tyler Neal​ '21
The promise of more stories to come
"The Father Barry Gym is a special space. When I'm in the gym, I feel the nostalgia of great moments from the past as well as the promise of love, laughter, and dedication to come. It is the place where lasting memories and relationships have been born and where the Jesuit community comes together to connect." Jon Rotz​ '92
Video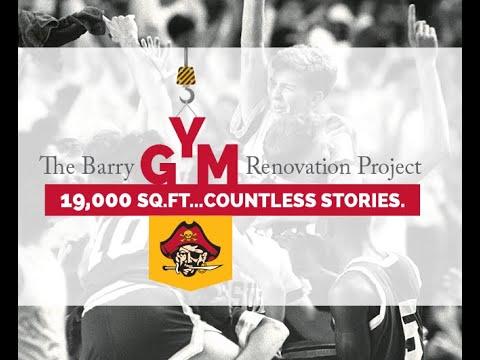 Donate now