Hungry? How to get food on campus
Pre-order and grab-and-go options in the Harris Center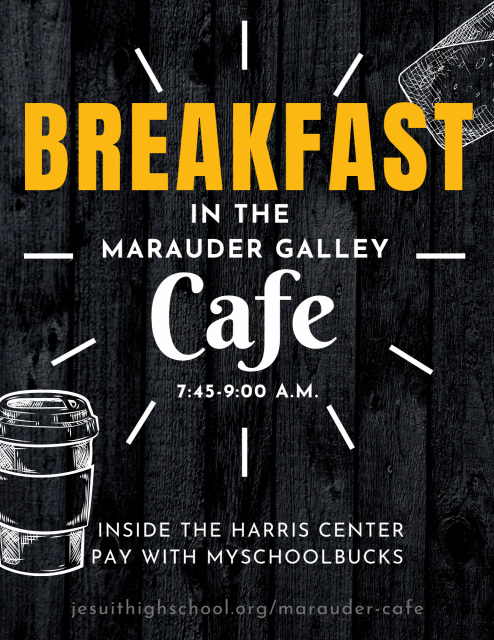 Manage your meals using MySchoolBucks—so simple!
Create your account, add money, check your balance, see order history, pre-order your lunches for the week—all from your MySchoolBucks account. Students will pick up/pay using their school ID card. No cash will be accepted at the Cafe.
Breakfast 7:45-9:00 a.m. inside the Harris Center
Grab a hearty breakfast burrito and hot chocolate to fuel your brain before school. Enjoy your breakfast outside or under one of the tents. Limited grab-and-go items are available for you to pay onsite. Use your student ID to access your meal account balance on MySchoolBucks. No cash accepted.
Lunch pre-order only, pickup inside the Harris Center
Don't sit in class with an empty stomach! Order by 4:00 pm for tomorrow's lunch or order for the entire week and be done. Choose from one of the mouth-watering daily lunch options from the online menu. Pay online using your balance or card.
Snacks & drinks available as pre-order or grab-n-go inside the Harris Center
If you want to make lunch a bit bigger or expect to curb an afternoon craving—it is easy to add snacks and drinks to your pre-order. Or pop into the Harris Center for an impulse grab-and-go option and pay onsite with your meal account using your Student ID.
For more information on how to use your meal account such as how to load it with money, please go to MySchoolBucks.com