Jordan Pink
VPA Student Spotlight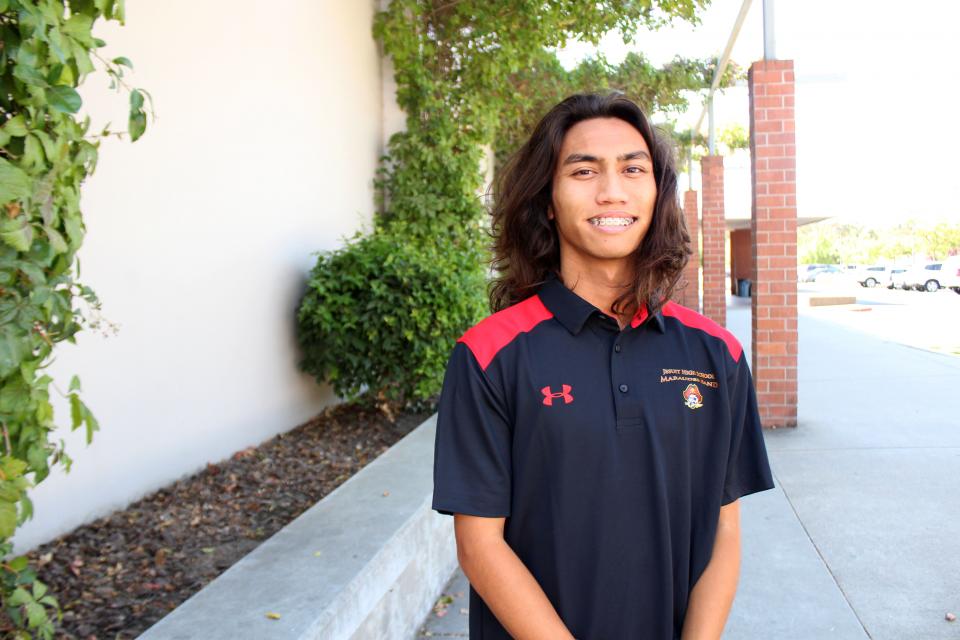 As a young musician, I always knew that I'd make an effort to have some involvement with music throughout my high school career. I came into Jesuit as a shy kid that could play piano and read music. On orientation day my freshman year, Mr. Cargile told me that I'd be a percussionist, one of the guys that stand in the back and hit stuff. Getting out of PE already made it worth it to join band, but being in the back of the band, where less people would notice me, sounded even better. Flash forward to senior year, and now I'm the drum major, the guy standing in the front that conducts the band.
It's my final year here at Jesuit, and I'm currently involved with music for a majority of my days. A normal week for me means going to Jazz Band before school, Symphonic Band instead of FLEX during period 4, AP Music Theory during period 7, Percussion Ensemble at 8:15 on late start days, Marching Band after school, and Symphony Orchestra with St. Francis on Tuesday evenings. People tell me that it's a lot, and even I will agree with them. But I wouldn't have it any other way.
Music has had such a profound influence on my life that I have no regrets with my involvement my four years here. From playing piano for the choir to being the Drum Major of the Marauder Band to visiting the University of the Pacific for a band clinic, my experience at Jesuit has been filled with music. I've grown in confidence, skill, and leadership, and I hope others can get a similar experience from Jesuit's music program.
Student Spotlight from Fall 2017