Joshua Paulson
from Joe and Del Arias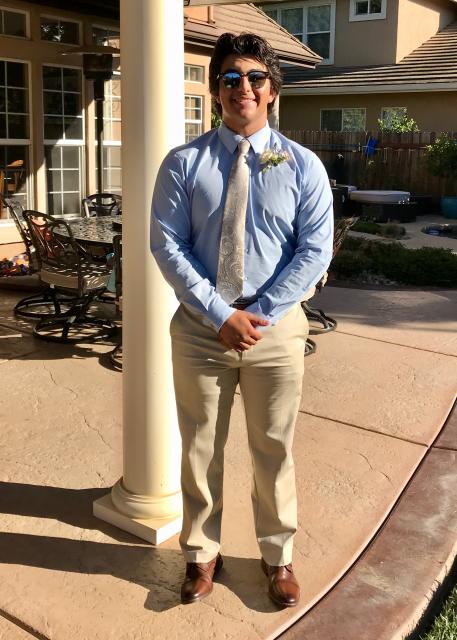 Josh,
We know that you have worked hard in your studies and especially going out for baseball while at Jesuit High. We are all disappointed at this time, how these circumstances have changes our daily lives. As we look back at all you have accomplished in your young life and the young man that you are becoming we are grateful to have you as our grandson. In life there are many highs and lows, what defines a person is how he handles the lows. You still have many friends and family that love you and are with you in whatever you do. Your Catholic education including here at Jesuit has given you a foundation that will serve you the rest of your life. As you look forward to the future there are many opportunities that will come your way, what you do with them will further define what type of person you are. As you pick and choose those opportunities, chose wisely, some you can give back and some you can't. Someone told me a long time ago that when choosing, look around and see someone or something you admire and observe what did they do to get where they are, and prepare the same way.
As you prepare for the next stage of your life, I know that it is going to be exciting for you going away and attend college. It again, will further prepare you be an independent man. Try to get as much education as you can, you will find that it will be used sometime in your future.
Josh, the most important think we can past on to you is KEEP THE FAITH, I hope you will find out, as we have, that our faith has helped us all there years.
We will say it again, Your Grandma and I love you Josh, you are always in our prayers.