Liturgy & Prayer
On the morning of each school day, Tuesday-Friday, 7:30 am Mass is held in the Lady Chapel in the Chapel of the North American Martyrs. Students and parents are welcome.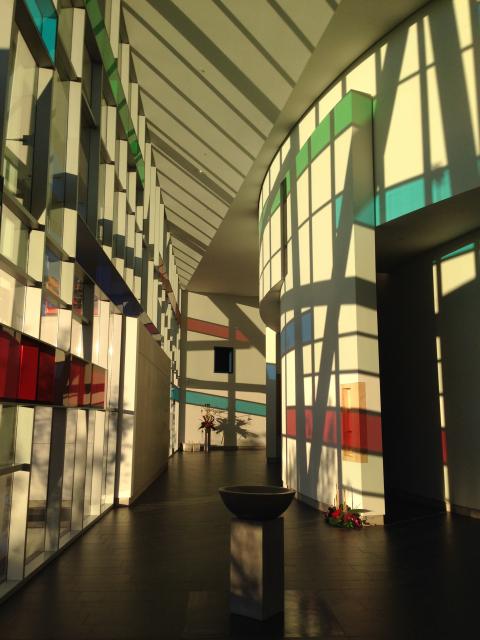 No services will be held on October 13th, 14th. and 15th. PLEASE NOTE – masks are required.
Several times during the school year the Jesuit High School Community gathers in prayer and worship. These liturgies and prayer services are centered on a particular religious or social concern and are planned by the Liturgy Committee. Jesuit offers Reconciliation Services once a semester for students. All are welcome to receive the Sacrament of Reconciliation, or, if not Catholic, receive a blessing.
All of our Liturgical celebrations are mandatory for the Student Body. In addition, for seniors, the Baccalaureate Liturgy is mandatory.
All of our liturgies, along with the Mother-Son Liturgy and the Father-Son Liturgy, are planned within an ecumenical perspective without compromising our Catholic heritage.
Liturgy Committee
This committee plans and assists in all liturgical preparation. All students are encouraged to be a part of this group in order to make our liturgical life the best possible at Jesuit. If you are interested in becoming a lector, an altar server, a minister of the Eucharist, or you have an interest in the Liturgy Committee, please email Mrs. Charlene Cardenas.
Morning Prayer
At the beginning of each school day, a prayer is read over the P.A. system to unify students and faculty in offering together the work of the day to God. Prayer is strongly encouraged as a way for teachers to begin the classes that follow.
Prayer Requests
A prayer book for special intentions is located in the Campus Ministry Office. If you have any special intentions or prayers of gratitude, you are invited to enter them in the book. Please email any special prayer requests to Paul LeBoeuf.