Reflections while away
Inspiration and comfort during our campus closure - March 2020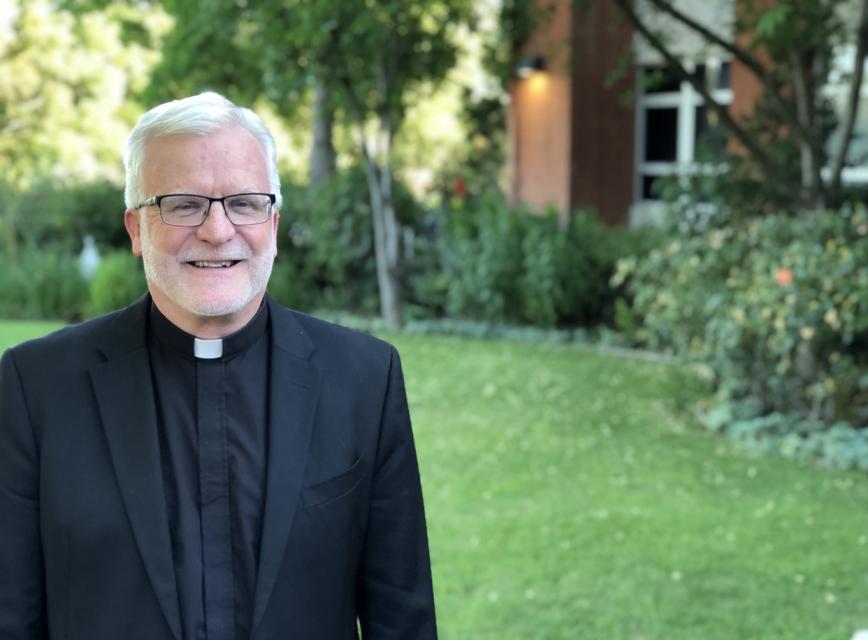 From Rev. John P. McGarry, S.J.
Jesuit High School President
Let us remember to pray for one another and our families, especially for our students and their families, and for country and the world.

All of our Jesuit Sacramento community is especially in my mind and heart.
I hope you find some comfort in a few of my morning reflections below.
-Fr. McGarry
Saturday, March 21, 2020
I find comfort in the Psalms, especially in times of difficulty. However, in my praying the Liturgy of the Hours during these days of "shelter in place," I seem to be drawn to pause and pray with the antiphons to the psalms.
May these antiphons bring peace and calm to you as well.
God, you are near to us, and all your ways are true.
Wisdom of God, be with me, always at work in me.
God remains faithful to God's promise forever.
Friday, March 20, 2020
In the 3rd antiphon of Morning Prayer in the Liturgy of the Hours, it reads: The Lord is God; we are God's people, the flock God shepherds.
God is with us in these unprecedented times. May God be our strength and our courage. God will shepherd us through the range of emotions and experiences of these days.
Thursday, March 19, 2020
Psalm 37 can bring us some comfort and wisdom at this time:
"Commit your life to God, trust in God and God will act, so that your justice breaks forth like the light, your cause like the noon-day sun.
Be still before God, surrender to God and wait in patience."
-Amen