Schedule a Campus Tour Appointment in 4 Easy Steps!
Come take a tour of our campus and meeting the teachers, students and coaches that make Jesuit great!
We are starting to populate our Tour Calendar for you to schedule a family tour with our Admissions team. Don't see a date you need? Just contact us! Admissions@JesuitHighSchool.org
Step 1: Go to the portal
Step 2: Click the calendar link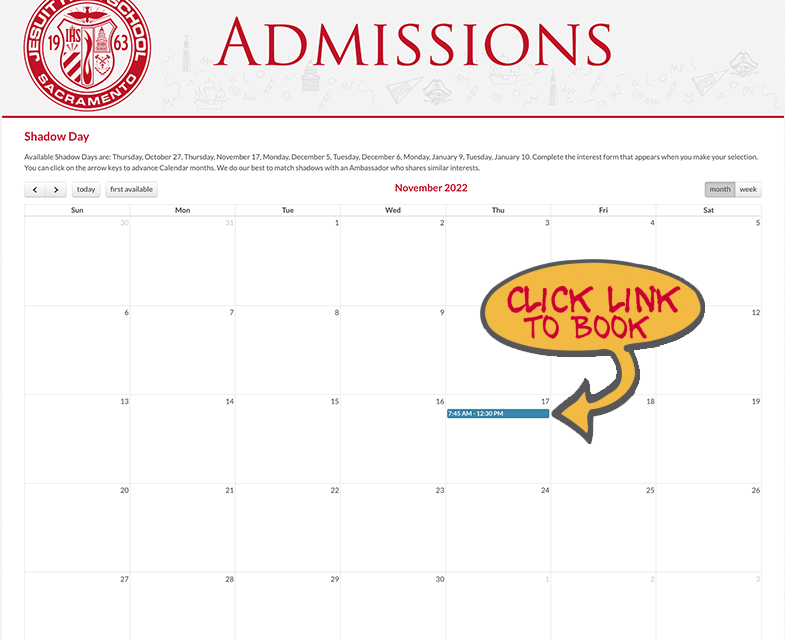 Step 3: Book your spot!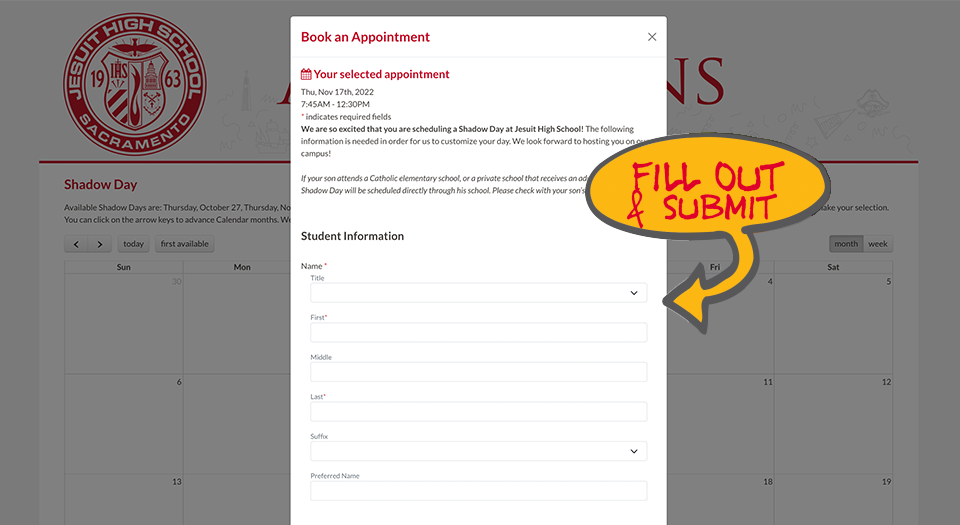 Finally, be prepared to follow protocols when you arrive