Scholarship Endowment
Provides long-term support for Tuition Assistance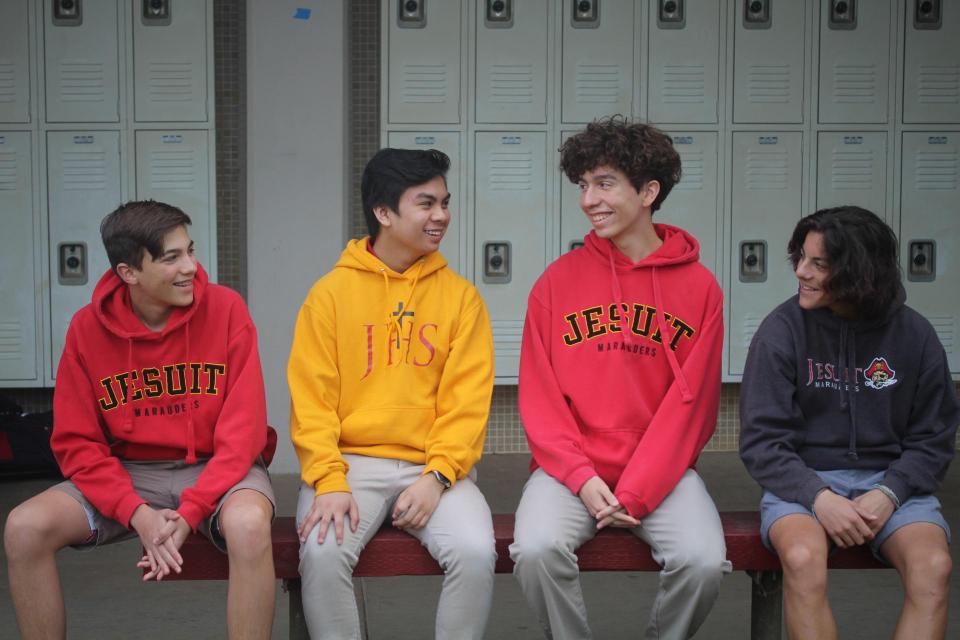 When our schools, families, and the broader community work together, our Jesuit schools become healthy, transformative communities where people flourish and lives are changed for the better. —Rev. John P. McGarry, S.J.
Scholarship endowment provides long-term support by investing the funds donated and using the endowment earnings towards tuition assistance for students through Jesuit High School's financial aid program.
From the very beginning, Jesuit's generous benefactors have shared their resources, making it possible for Jesuit to offer need-based tuition assistance. However, requests for financial aid exceed Jesuit's ability to meet fully the needs of those attending Jesuit High School. More than $1,300,000 is typically distributed each year.
"The gift of an endowed scholarship provides Jesuit High School with a permanent asset from which students can receive support. For 50 years, Jesuit High School has shaped our Sacramento region by educating "Men for Others." We want to ensure that every family who desires a Jesuit education for their son can afford to send their son to Jesuit High School, said Rev. John P. McGarry, S.J., President.
The endowment is an essential source for the school's future viability, sustainability, accessibility, and affordability. Jesuit currently gives financial aid to one in four students annually. The school's aspirational goal is to double this endowment by 2028.
Names scholarships provide an opportunity to support Jesuit students and create a lasting remembrance of a loved one. A fully-funded, named scholarship provides the total tuition and fee expense for one student for one year requires a corpus of $225,000. However, this total may be built up over time. Named scholarships are established with a minimum investment of $100,000. Any amount may be given to increase existing endowed scholarships. Jesuit High School also accepts contributions to support our annual financial aid budget, exclusive of endowed scholarships.
Learn more about supporting the endowment and other planned giving opportunities by contacting our Office for Advancement.