Show. (And Tell.)
2020 Fall Play Cast List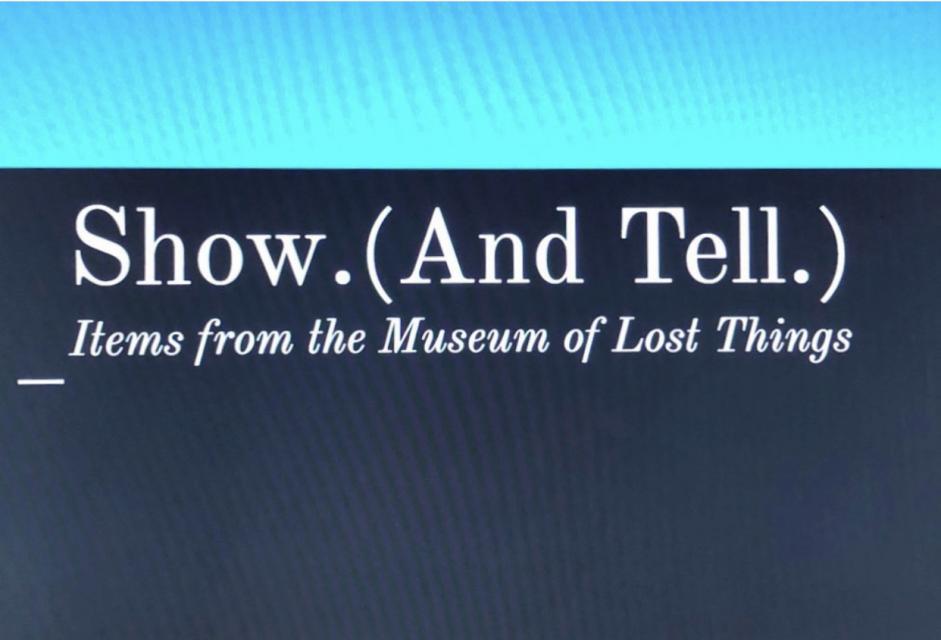 Please join us in congratulating the members of our 2020 Fall Play, Show. (And Tell.): Items from the Museum of Lost Things:
Ella Chalmers; Greta Crumley; Jonathan Damiano; Fiona Gillogly; Audrey Graham; William Lee; Hayden Morrison; Amaya Pangilinan; Evan Pettibone; John Romero; Will Segale; Gabriella Vidana
The FIRST CAST MEETING will be held on Tuesday, September 8th, from 4:00pm to 6:00pm on Zoom. (We will send you a invitation link to this rehearsal.)
Congratulations! And thank you for joining us.
: )
Preliminary Production Info
REHEARSALS will be held online via scheduled Zoom Meetings. Cast members should be available on the following days and times:
Monday/Wednesday – 6:00pm to 8:00pm, as needed
Tuesday/Thursday – 4:00pm to 6:00pm, as needed
Saturday – 10:00am to 12:00pm, as needed
PERFORMANCES are scheduled for in between Thursday, November 5th and Sunday, November 15th. More specific details of show dates and times within this date-range will be announced at a later time.
Thank you in advance for your patience and flexibility as we navigate "Outside the Box" during this pandemic. Your support is greatly appreciated.