Volleyball Camp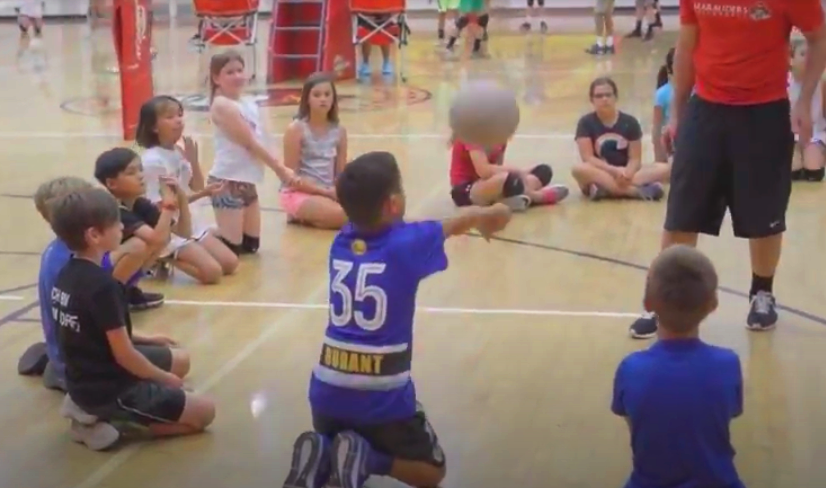 Schedule
Grades 3-6 Coed Volleyball (In-Person)
June 21 through June 25, 2021
1:00 p.m. – 4:00 p.m.
$150
Grades 6-9 Coed Volleyball (In-Person)
June 21 through June 25, 2021
9:00 a.m. – 12:00 p.m.
$150
Grades 3-9 Coed Volleyball (In-Person)
July 12 through July 16, 2021
1:00 p.m. – 4:00 p.m.
$150
Description
This camp will focus on skill development, individual and team volleyball concepts.
Coach
Sara Marks is in her third year as the varsity boys head volleyball coach at Jesuit. In her first year, the team was Co-Delta League Champions with an 11-1 league record and a 30-6 season record. There were four All-Delta League selections as well as three River Cats All-City team selections. The team advanced to the Sac-Joaquin Section semi-final match. Her second season was cut short due to Covid-19 but the team was off to a 6-0 start and again looking to make a run at both the league and section title.

In 2016, Sara started the boy's varsity volleyball program for Saint James School in Davis. The team took second place in the league and advanced to the semi-final match of the Parochial Athlete League.

Prior to Jesuit, Sara had been the varsity girls head volleyball coach at Woodland and Pioneer High Schools. She earned Coach of the Year while at Pioneer and a Delta League Title while at Woodland. She also had spent several years coaching girls club volleyball for former Club Woodland and Davis Volleyball Club. More recently she was a coach and the Executive Director of Dynamix Volleyball Club.