Gail de Back
Trustee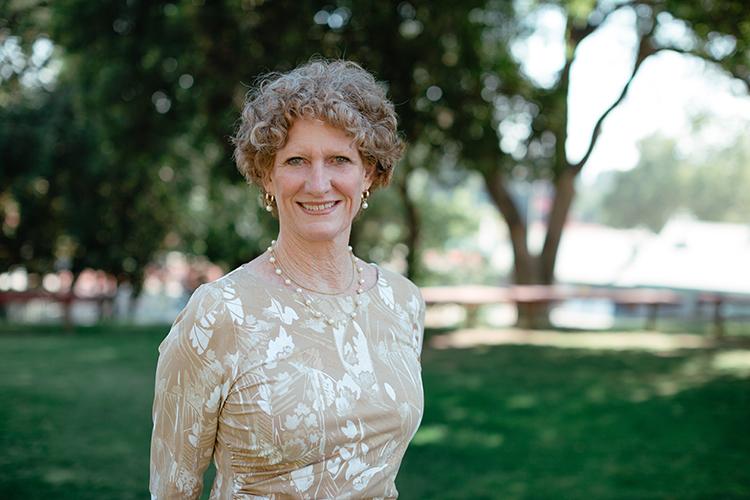 Gail is the owner of Gail de Back ASID Interior Design. Her work has focused on hospitality, schools, hotel, residential, and commercial interiors since 1975. A graduate of Santa Clara University, she is married to Gardiner de Back (Jesuit 1968). They are the parents of Daniel de Back (Jesuit 2000) and Alison Byers (Loretto 2003), and proud grandparents of Claire and Daniel Byers. Alison's husband is Matt Byers (Jesuit 2003).Gail is currently a Docent at the Crocker Museum.
In her career, she has worked as a designer for The Rancho Murieta Inn and Spa, designed custom residences, and was Design Director for SKW Architects, working on projects that included schools, hotels, and Fremont Rideout Hospital. Gail also served as an integral member of the Strategic Planning Process implementation at SKW.
In addition to her design career, Gail served as Development Director for St. Michael's Episcopal Day School, which followed her term as the Chair of the "Building for the Future" Capital Campaign. Gail was also a member of the Board of Trustees at St. Michael's, where she served two terms as President.
Gail is a member of ASID (American Society of Interior Design), and was a National trainer for Regional conferences teaching Management by Objectives and strategic planning for small businesses.