Lacrosse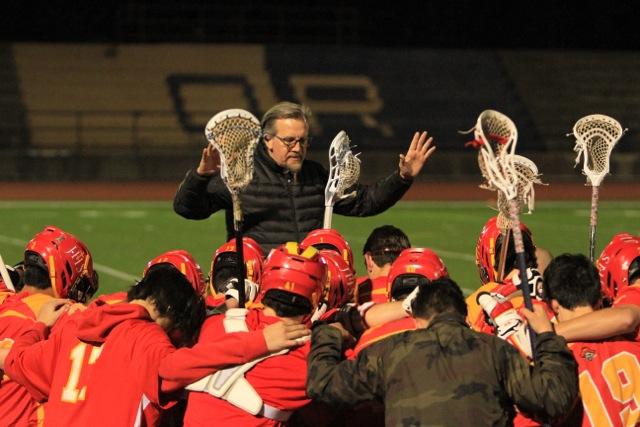 Jesuit Lacrosse exists to provide student-athletes an avenue in which they will strive for competitive greatness. The lacrosse program follows the same guidelines as those of the school, it is aimed towards building competent young men of high character and developing men for others.
The three pillars of Jesuit Lacrosse are: culture, identity, and growth. Every young man that competes in lacrosse at Jesuit will learn teamwork, dedication, self-respect, respect for others, pride in performance and sportsmanship.
The Jesuit Lacrosse team is a member of the Sacramento Valley Lacrosse Conference (SVLC) and competes as a spring sport. The regular season begins in early February and runs through April. The SVLC tournament is after the regular season and is usually the first week in May, the North Coast Section (NCS) tournament follows.
Lacrosse at Jesuit is a cut sport. A three-day tryout period is required for all players interested in playing. Tryouts run during the first week of the CIF practice in early February. Players who are competing in winter sports at Jesuit will have a separate three-day tryout once their winter season concludes.