Sports Camps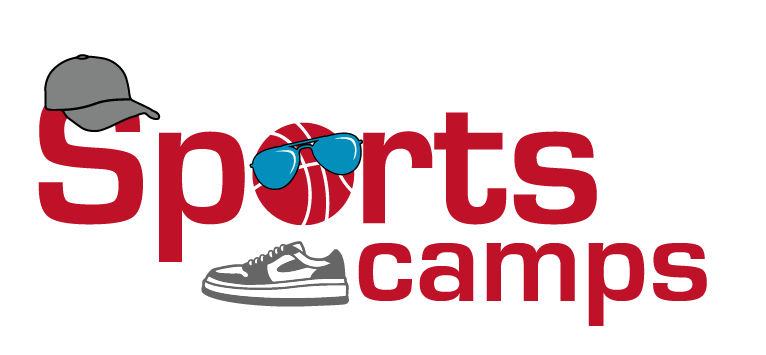 Registration for Summer 2023 is open now.
What virus mitigation protocols will be in place to keep my student safe?
Jesuit has been a leader in the safe return to school since fall 2020. Following an approved Safe Return Plan, under the guidelines set forth by the California Department of Public Health (CDPH) and County of Sacramento, Jesuit currently has no restrictions in the classroom. We are continuing to monitor cases and adjust as needed. We will continue these practices through the summer as long as conditions are both safe for students, as well as faculty and staff. The goal for summer programs is to continue our safety protocols while achieving as much normalcy as possible. Jesuit will continue to be nimble and flexible, responding to any and all modifications in order to adhere to COVID guidelines. Jesuit will also maintain fluid communication with participants to keep everyone updated on adjustments and modifications.
Are parents allowed to stay and watch a sports camp?
No. Currently Jesuit High School is trying to minimize exposures. As we get closer to the start of camp, if we are able to modify this arrangement, families will be updated.
My student needs to miss one day of camp—can my camp fee be pro-rated?
No. Camp fees cannot be pro-rated. Please let the coach or camp leader know about the absence on the first day of camp.
What is the cancellation policy?
Prior to June 1st – 100% refundable
June 1st to the first day of camp – a $50 late cancelation fee will be deducted from the refund
After camp begins – refunds are given at the discretion of the Director of Summer Programs.
Please send us an email at summerschool@jesuithighschool.org if there are unusual circumstances to be considered. We're happy to help.
How do I register for camp?
Please visit our Summer registration portal at www.summeratjesuit.com
How do I know if there is still room in a camp?
Please visit our registration site at www.summeratjesuit.com. If a camp appears as an option for registration, then there is still room available. If a camp shows that it is closed and taking a waiting list, the camp has reached capacity. Sports Camps and Academy Camps have a one-time fee which should be paid by credit card at the time of registration.
What if I purchased a certificate at my elementary school's auction? How do I use the certificate?
There was a letter attached to the certificate that includes a coupon code. Visit our registration site and when prompted on the payment page and enter the coupon code. If you have an older certificate, please contact us via email at summerschool@jesuithighschool.org for information.
What if I have already registered and I want to make changes to the camps that my student is registered for? Can I make changes online?
No. If you need to change or cancel a camp, please send us an email at summerschool@jesuithighschool.org. We'll contact you.
Is financial aid available?
Unfortunately, financial aid is not available for Sports Camps and Academy Camps. Financial aid is available for Camp Marauder. Please complete the application online on our registration portal.
My student is participating in a camp in the morning and a camp in the afternoon. Can they stay on campus between camps? Is there adult supervision?
The student is welcome to stay on campus but there is no adult supervision between camps. Students will need to make their own way to the next activity.
Is the library open over the summer? Can my student stay after class to study or wait for a ride?
The library is not open over the summer. Students are welcome to stay on campus but there is no indoor area open and no adult supervision. The campus is open and students are welcome to take advantage of our beautiful campus including picnic tables and outdoor benches.
Do I need to buy new equipment for my student to participate in a sports camp?
There are a few items that will be required for particular camps for safety and good hygiene (ie, shin guards for soccer camp, knee pads for volleyball camps, mouth guards for rugby and lacrosse camps, comfortable athletic shoes for track camp – for example.) Otherwise, if your son or daughter has equipment already for a particular sport or could borrow equipment from a friend, that would be great. Please do not feel obligated to purchase expensive new items. We will have a LIMITED number of items available at each camp whenever possible for student use.
I'd like to sign my son or daughter up for a sports camp but they're just starting out and have no experience. Are these camps only for experienced, competitive players?
Your son or daughter would be more than welcome to join us! Each camp is tailored to suit both students who are just trying out a new sport as well as seasoned athletes looking to sharpen their skills. Each of our coaches have many years of experience and (in partnership with their high school and college level camp counselors) are very good at making sure that campers learn something new and have some fun at the same time.
How will I know where to drop-off and pick-up my student for camp?
Two weeks prior to the start of each Sports Camp or Academy Camp, you will receive an email with helpful information regarding drop-off, pick-up, what to bring, what not to bring and any updates. If your student is registered for multiple camps, you'll receive multiple messages since each camp has slightly different information required.
What if someone other than a parent will be dropping off or picking up my student. How do I let the coach / teacher know?
Our registration portal asks for the names and contact information for individuals who are authorized to pick up and drop off a student at camp. This information can be edited at any time prior to the first day of camp by logging in to your registration account.
I noticed that on the registration page, I can list a secondary household. What does that mean? Is this my emergency contact?
No. A secondary household is defined as a second parent or guardian at a different physical address who has custody of the student, should be contacted with camp updates and should be given the same rights as the parent who completes the original registration. An emergency contact is someone who should be contacted and can authorize medical care and treatment in case of an emergency when a parent or guardian cannot be reached. If you have questions about this policy, please feel free to contact the Office for Summer Programs at summerschool@jesuithighschool.org. We're happy to help.
I have questions that are not answered here. I would prefer to speak to someone over the phone.
For the fastest response, please send us an email. Phone inquiries/messages can be left at (916) 482-6060, option 3, option 2. You will receive a return call within 24-48 hours. Calls are routinely returned after school lets out in the afternoon. Thank you for your patience with us.