College Celebration Day
Honoring all our student-athletes, club and JHS, going on to play at the collegiate level.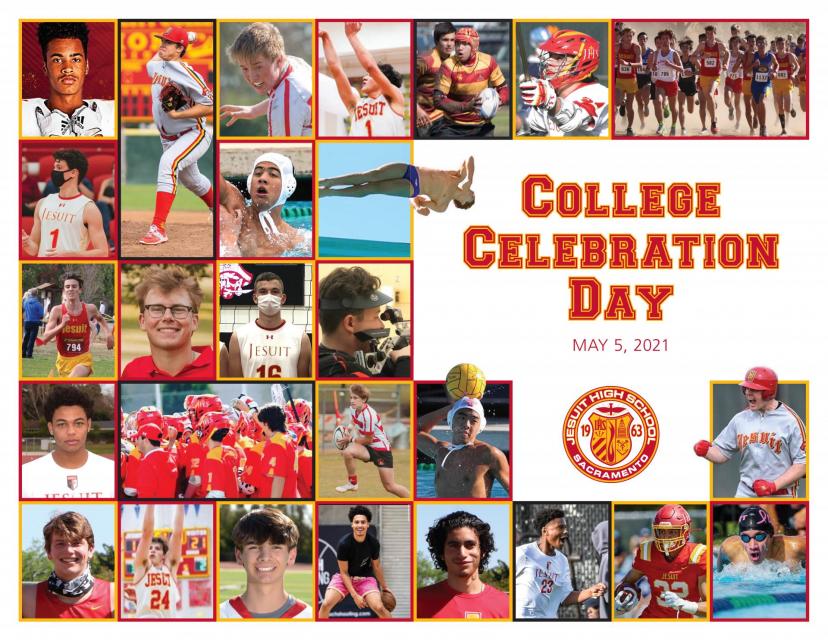 Jesuit is proud to honor over 25 student-athletes going on to play at the collegiate level. With 14 sports represented, our Marauders are going on to top-ranked universities, including Cal, Standford, UCLA, Sac State, Pepperdine, Arizona, Bucknell, Seattle, the Air Force Academy, and more.
Held in the Barry Gymnasium Wednesday, May 5, 9:00 am to 10:00 am.
Spectators are limited to four family members per student-athlete. Media welcome to attend. Please contact Elizabeth Sands, Director of Communications, 530-320-8957, for access.
STUDENTS – Rather than celebrating remotely back in February, this event was postponed until it could be offered in person. All seniors who will be going on to play their sport in college and would like to be honored at this event should complete the google form rsvp by April 30.