Employment Opportunities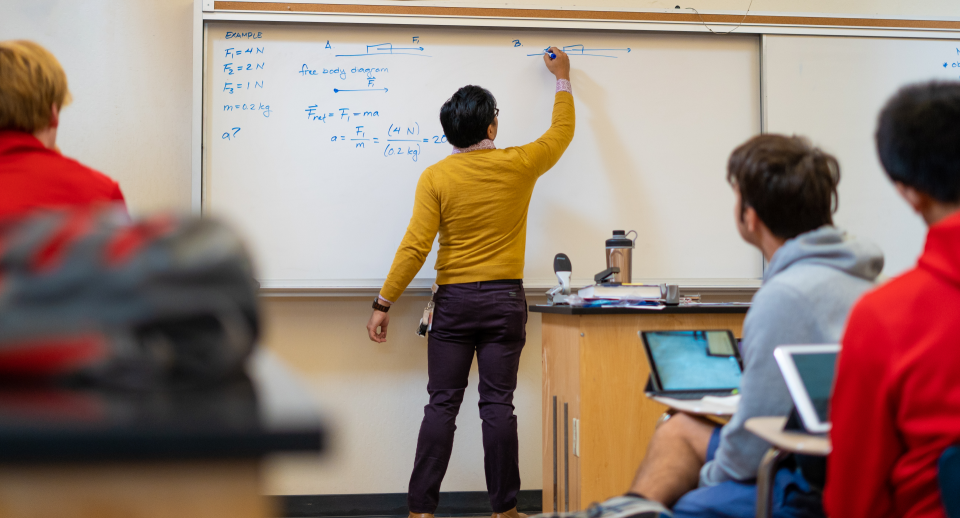 Passionate about private education? Want your office to be on a beautiful 52-acre campus? Enjoy interacting with students and families? Ready to help build a foundation for life for our Marauders? Then check out these fantastic employment opportunities at Jesuit High School Sacramento!
About Jesuit Sacramento
Jesuit High School (JHS) is a Sacramento regional Catholic high school that provides young men with a life-building experience. Founded in 1963, the school delivers an academically rigorous college-preparatory education to graduates prepared for lives of leadership and service. Student enrollment is approximately 1070, representing diversity in geography, ethnicity, religious affiliation, and socioeconomic background. JHS draws from more than 90 zip codes throughout the greater Sacramento area, and 99% of graduates go on to college or university. JHS is home to one of the region's most successful men's athletic programs, visual and performing arts (more than 22 art offerings), an award-winning robotics program, and a club for every passion. A JHS education fosters a "Men for Others" culture, as students volunteer locally and worldwide, giving more than 27,000 hours annually, primarily to at-risk, underserved, and homeless populations.
Questions? – Please email Hiring.Jesuit@jesuithighschool.org for assistance.