Good Neighbor Program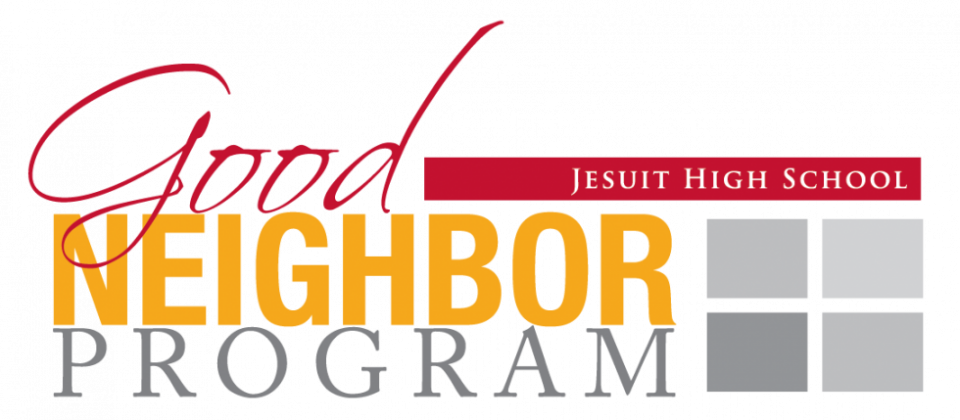 SPECIAL EVENT NOTE:
As part of our celebrations for our Senior students, Jesuit will be having each student with their family drive through campus on Monday, May 4, 10 a.m – 2:30 p.m. to pick-up their cap and gown. Students will enter by the Fair Oaks Blvd/O'Donnell Drive entrance and then exit by the football field lane to American River Drive. Faculty and staff will be lining their path as they enter and exit to cheer on our students. We welcome neighbors to be outside to applaud these young men as well.
Please note, for the health and safety of all involved, students will remain in their car during the "parade" route through campus. A student may ride in the same car with their parents and members of the same household. All faculty and staff on-site will wear masks, have sanitizing and wash stations available and work to maintain social distance.
With a sincere desire to honor the members of the Senior class and their families as they conclude their four years at Jesuit High School, Monday's event is part of a series of creative celebrations that have been planned. With the Sacramento region making changes daily due to the pandemic, there may still be opportunities to come together in a more traditional fashion when health and safety officials allow. Nevertheless, Jesuit is not able to determine that at this time. Instead, Jesuit worked diligently to find alternatives to the traditional end-of-year activities. These include Class of 2020 personal lawn sign deliveries, cap and gown pick-up parade, Baccalaureate livesteam Mass, individual student ceremonial walks across the chapel stage to receive diplomas and a drive-in graduation event. The Seniors are in the entire Jesuit Sacramento's community hearts and minds always as we embark on this new graduation journey.
Good Neighbor Program
Jesuit High School has been a proud member of the Carmichael community since its founding in 1963. Established at a time when the surrounding areas were pasture lands and fields, Jesuit is now at the center of a thriving residential neighborhood. In line with our Ignatian tradition, Jesuit continues to be a good neighbor to those who live near us, and this website is an extension of those efforts.
As part of Jesuit's continued focus on good neighbor relations, the Good Neighbor Program was founded to provide open dialogue with our immediate residential community. The Good Neighbor Program can help with problems you might have with our school community, such as parking, litter, or street congestion. As part of our Good Neighbor Program, we also want you to enjoy all that Jesuit has to offer. We invite you to attend a sporting event, play, Mass or one of our many social events. Please check out our school calendar to see what Jesuit High School has to offer, and learn more.
We hope you will help us spread the word about this web page www.jesuithighschool.org/goodneighbor among your neighbors, too.