Student Activities and Campus Life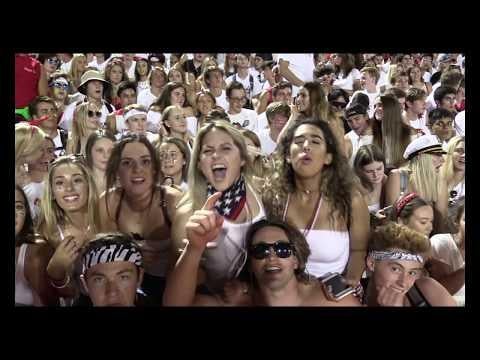 Student activities are a vital and necessary component of the curriculum at Jesuit High School. Club participation is just one of the ways our students can form and foster relationships with peers who share similar interests, create a positive impact on the school and greater community, promote physical and social development, provide opportunities for leadership, and further develop their interests and talents.
Wednesday Student Support Days kick off on January 13
Whether you come to campus Wednesday mornings for academic support or choose to wait until the afternoon, all students are welcome to come for the first of many weekly Student Activities sponsored Wednesday afternoon spirit events. All Spirit Activity attendees must check-in outside the gym lobby and be prepared with school ID, mask, and device/phone to display screening status.
We are excited to have you join the Jesuit High School community! You are about to embark on a four-year journey where we hope that you will explore new opportunities, grow as a young man and develop into living as a "Man for Others.''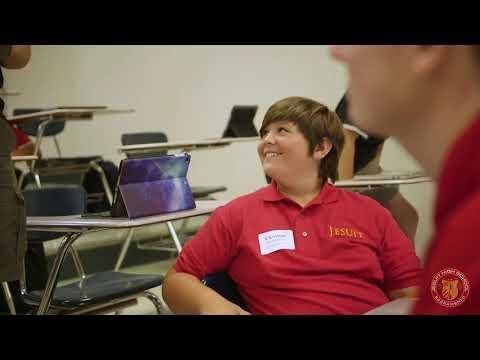 When you start your freshman year at Jesuit you are partnered with a senior. During orientation, he will help guide you through everything from lockers to mass. A good mentor can help your transition to your new school by connecting you and helping you navigate.
The members of the Jesuit High School Executive Council are the school's elected representatives. The Executive Council is responsible for promoting efficient communication between the students, the faculty, and the administration. They help organize the student body so that it may act with one voice on academic, athletic, social and other affairs.
In addition, members of the Executive Council assist with the coordination of co-curricular activities and encourage the development of school spirit through participation.
Jesuit High School has a long and proud tradition of supporting the Marauders in various competitions. This deep-rooted enthusiasm manifests itself in the form of the Galley Crew, which is a source of pride for students, faculty and staff, parents, alums and benefactors. The Galley Crew can be seen and heard at Jesuit competitions, cheering the Marauders on to victory. All Jesuit High School students are welcome in the Galley Crew.
For Every Interest
Students want more out of high school than classrooms, whiteboards, and report cards. So, a vital part of our campus life is our Clubs and Activities Programs. Our goal is that students acquire knowledge about themselves through working with others and in cooperation with students of different interests, backgrounds, and personalities. Jesuit offers many clubs to choose from, but if you don't see the right one for you, we encourage you to start a new one!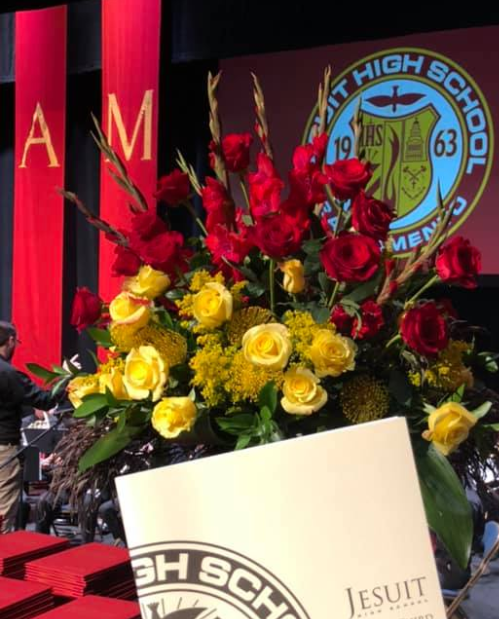 It is our sincere desire to honor the members of the Senior class and their families as they conclude their four years at Jesuit High School Sacramento. This special section will hold all updates and plans for your senior experience—from the time you take your senior portrait until you walk across the stage. #Marauder4Life