Freshman & Transfer School Photos Deadline
Submit your mandatory, remote learning ID photo through High5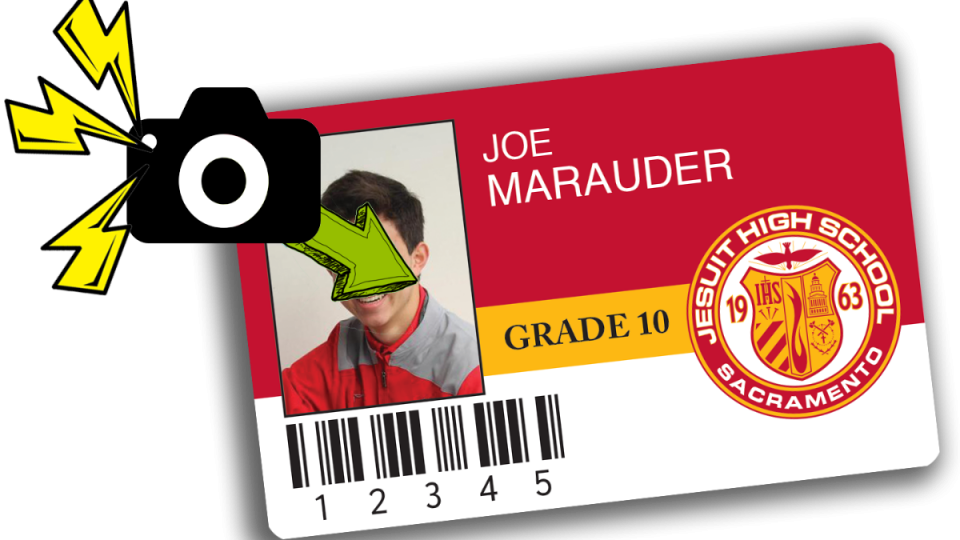 TIP! If your student does not have his student ID number, it can be found on Final Forms by going to the main page and looking under the "actions" heading. If you click on "forms" your student's name and ID number will appear at the top.
REMINDER! Parents/guardians of Freshman and Transfer students have received an email with a link to the High5 Portal (ID vendor) system that will guide your student through the process of creating a digital ID. The instructions guide families on how to self-submit a photo for our school system. All photos are due on Monday, September 21st at 9:00 pm.
Formal school pictures/ID card photos will be taken for all students once we return to campus for in-person learning.
If you have issues with the High5 photo, please contact services@billsmithphoto.com or call (916)749-1026
Here are a few helpful hints:
You must wear a Jesuit polo.
Only the student should appear in the image.
No pets should appear in the image.
The background should be a plain light-colored wall or door.
The image should be evenly lit.
The image should be a head and shoulders image or closer.
Look at the camera (not the screen) when capturing the image.
Please have a neutral expression or smile in the image.
Your entire face and head should appear in the image.
Your eyes should be able to be seen in the image.
No wording on backgrounds in the image.
Please refer to this parent email for complete details and instructions.
Thank you!