Graduation Celebration at Drive-in Theater
Class of 2020 Celebration and Movie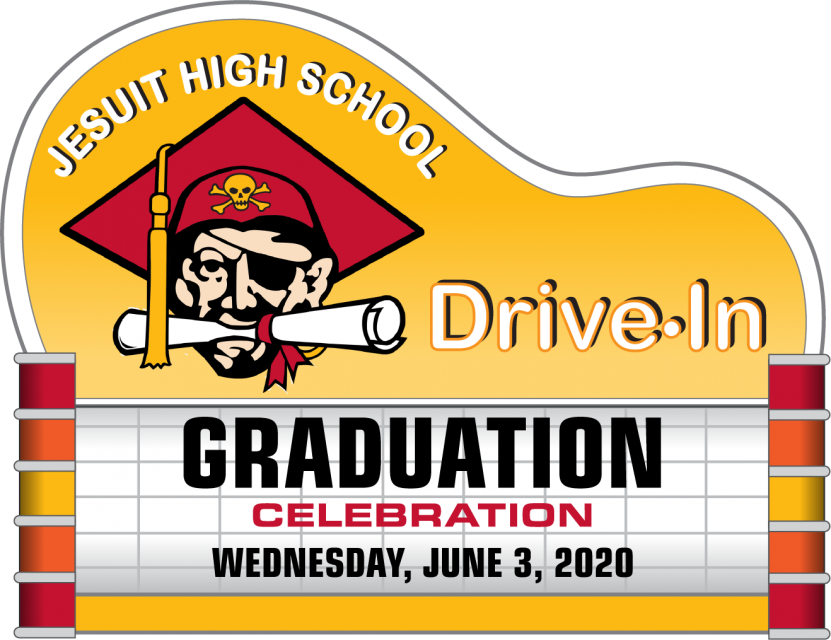 RSVP by Friday by Friday, May 29th at 5 p.m.
The event invitation and RSVP form were emailed to our graduates and their families on Tuesday, May 26th. In the RSVP, each family will be able to make one selection indicating if they are bringing one vehicle, two vehicles, or one oversized vehicle (RV, passenger van, limo, etc.).
Graduates and their families are invited to a night at the movies on Wednesday, June 3rd to celebrate the Class of 2020! Show your Marauder spirit and JHS pride by decorating your cars in red and gold, and heading on over to the West Wind Drive-In Theater for the premiere of an original movie featuring the Class of 2020. Gates open at 7 pm and the movie begins at 9 pm.

This graduation celebration filled with fun, food trucks, and senior festivities will uphold all social distancing guidelines.

Jesuit has reserved two drive-in theater sites at West Wind and has been given approval for guests to sit outside of vehicles for the movie, but it must be within the vehicle's designated parking space and chairs are required (sitting on the ground is not allowed). Make sure your vehicle has FM radio capabilities; audio is sent directly to your vehicle's radio via the theater's FM transmitter. Bluetooth speakers that have an FM mode/function are also an option, and a good idea if you plan to sit outside your car for the movie.