January 2019 Principal's Newsletter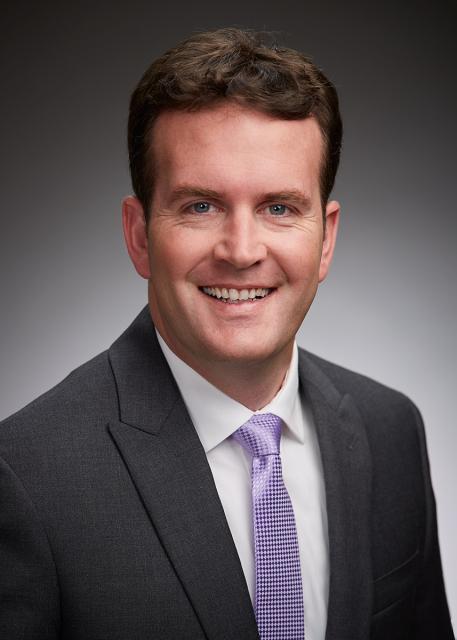 Dear Parents and Friends:
I keep a framed photograph on my desk depicting the inside of St. Ignatius's apartment in Rome from the perspective of someone sitting at his desk and looking out the window. It was a gift from Fr. Tom O'Neill, S.J., the Director of Ignatian Formation at Jesuit High School. This view, he told me, is what St. Ignatius would have seen nearly every day as he managed the rapidly growing global network of schools that he founded. One of St. Ignatius's earliest hesitations in starting schools was getting tied up in the bureaucracy of a static location at the expense of mobile and direct service to those in need. As it turned out, St. Ignatius sat at a desk for 16 years writing more than 6,000 letters as he managed and led from afar. God clearly had a plan for him.
The picture serves as reminder to me when I begin to feel detached from the student or teacher experience, possibly after weeks of meetings or many days of report writing. This feeling of detachment is common among school administrators and I imagine there are many of you who also might think about your day and ask the question, "What did I really do today? Did I make a difference?" However, we shouldn't underestimate the value of solving a simple problem or completing a seemingly menial task. A well-drafted internal memo can, in its own way, be just as crucial as a major public address. This experience of St. Ignatius was once summed up by Geronimo Nadal, one of his closest colleagues, as Spiritu, corde, practice – in the Spirit, from the heart, and with practicality.
All that we do here at Jesuit is grounded in a mission that strives to form students of competence, conscience, and compassion. In the Spirit, from the heart. And, for that to be done well, we need to be practical, to constantly refine the fundamentals of what we do here, in big and small ways. Below are some of the practicalities that I'd like to bring to your attention:
–Student Scheduling for the 2019-2020 school year has begun.
–Our Annual Social Justice Summit will be held February 4-8, and the topic is Mental Health and Wellness. Please see the information below regarding an opportunity for parents to attend an evening presentation by the keynote speaker, Kevin Hines.
–Spring Break is March 11 – 15 (A great time for college visits!). Students will also have a holiday on April 19 (Good Friday) and April 22 (Easter Monday).
–Jesuit Drama will present an original, company-created revue entitled "We Need Some Light." It opens March 29th.
–Advanced Placement (AP) Exams will be held May 6-17.
And some information for the 2019-2020 Academic Year:
The first day of instruction for the 2019-2020 school year is August 16. Orientations are August 14 (for returning students) and August 15 (for Freshmen). Please make sure, when planning your summer vacation, that your student will be present for Orientation as well as for the first day of instruction.
Sincerely,
Michael Wood '99
Principal