March 2018 Principal's Newsletter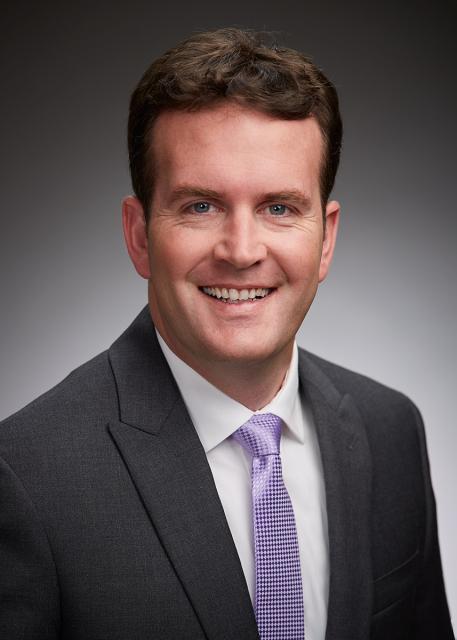 Parents and Friends,
The purpose of this month's Principal's Newsletter is to discuss two major topics. The first is a discussion on school safety at Jesuit High School and the second is the formal announcement of the new student dress code for the 2018-2019 school year.
Thank you for your continued support of and partnership with Jesuit High School.
School Safety:
The recent tragedy in Parkland, Florida, has spurred conversations around school safety. These conversations are likely causing current Jesuit families to consider the safety precautions in place for their sons. I would like to share our practices with our families.
Like most other high schools, Jesuit High School has always taken student safety seriously and has dedicated time and resources to emergency preparedness. We practice lockdown procedures each year in addition to evacuation drills. We have a full-time Director of Campus Safety who recently led the faculty and staff in active-shooter training. The Director of Campus Safety also manages a crew of private security personnel who monitor the campus both during school hours and after school. In addition, Jesuit recently installed security cameras around campus (for obvious reasons, we do not advertise their specific locations or their capabilities publicly).
Jesuit routinely consults with professionals in law enforcement and school safety to be sure that we are using best practices. As part of our work with school-safety experts and in listening to student feedback, Jesuit will increase the frequency of its drills that include more situational and unplanned exercises. We will also include a more detailed instructional component so that students feel more prepared to know what to do. A further step will take place next year with the implementation of the new dress-code mentioned below. While there are many reasons for moving to a more intentional dress code, one of the advantages is the promotion of school safety.
In terms of access to campus, while we have a college-style campus that is somewhat open by necessity, we have taken steps in recent years to restrict access to campus. For example, the Gordon Lane and American River Way access points are locked after the school day begins. The O'Donnell access point is one of the areas on campus monitored by cameras. Campus security is present on campus throughout the day, and each area of campus is supervised during break and lunch by faculty and staff. I would also like to emphasize the importance of knowing our students and proactively responding to concerns of student behavior in a timely manner. We ask students to alert adults when they have concerns about their peers. This is one of the advantages of being in a school community that is full of adults who are so dedicated to knowing and engaging with their students.
This is also a good time to ensure that Jesuit High School has your up-to-date contact information (home, work, cell, address, email, etc.). Please contact Debbie Case, School Registrar, at Debbie.Case@jesuithighschool.org to alert us to any recent changes. We will be asking current students to provide us with their updated cell phone numbers to add to our emergency communication systems. Jesuit will run a test of our emergency communication system, which can send an immediate email, text message, and voice message to all families. This test will take place in the next few weeks.
The safety of our students is our highest priority and we will continue to be diligent in keeping students safe. If you have further questions about our school safety plan, please contact Gerry Lane, the Director of Campus Safety, at Gerry.Lane@jesuithighschool.org.
Dress Code:
As I mentioned in my February newsletter, Jesuit will be adopting a new dress code starting in the Fall of 2018. A dress code for students is meant to place the proper emphasis on where we are and what we are doing. Being at Jesuit High School matters and what we wear each day should serve as a reminder that this is not "just any other high school." Dress codes, to be successful, should also be enforceable, easy to follow, and serve as a "social equalizer" for students. In this way, the dress code should be a stress-reducer, giving students clarity about what they are supposed to do and what they are expected to wear. A more intentional and visibly noticeable dress code is also recommended, as it promotes student safety.
Please see the information below for a full explanation of the new Dress Code. Families with demonstrated need may contact Mr. Joshua Palone (joshua.palone@jesuithighschool.org) for financial assistance with an initial purchase.
I appreciate, in advance, your support of this change. It is my hope and expectation that this new dress code will serve the needs of individual students and contribute to a healthy student culture.
Sincerely,
Michael Wood '99