Because of You, Stories Can Be Told
The generosity of our community creates a bright future for our students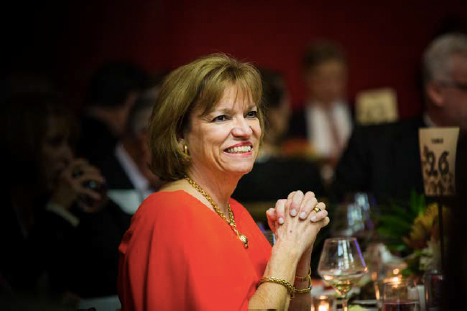 Recently an alum called me about our campaign to renovate the Barry Gym. He told me what a special place the gym was to him and reflected on the strong bonds formed there. The alum shared a little of his life after Jesuit and his college experience that led to his successful career. We traded memories of life at Jesuit—me, my husband and our two sons; he about his son. We talked about the the alum's stories of the faculty, the campus and his special memories of the Barry Gym.
His memories are vivid and strong—you didn't have to see him to experience the emotions evoked by the storytelling. Although he has much for which to be proud and thankful, what moved his heart wasn't his college experience or the position in life he'd achieved; what really moved him was the profound way that Jesuit changed him. Most importantly, he attributed his success and his values to the brotherhood developed here, in this sacred space. It was this piece that he found to be more important than books and classes. This intangible feeling is what called him to make his contribution. Another incoming Jesuit parent also proactively reached out this summer to help support Jesuit through an in-kind donation. His son has not even attended his first class, yet their family was already filled with compassion and dedication to the school. I was so thankful to speak with this Freshman family and know that both the past and the future all are impacted by our wonderful school.
Jesuit is not just a name or a place; it is a family. Whether you're a current student or alumni family – or even one of the thousands of community members that come to our campus each year for events and gatherings — Jesuit warms the heart and touches the soul. I am so blessed to be a part of it! I am proud to lead an office of dedicated men and women who work hard to ensure that Jesuit remains a vital part of our community for years to come. We do what we can to make sure that all the young men who come to us will have the same opportunity to build their own foundations on which they will stand to love and to serve others.
I look forward to our new school year. I am excited to welcome our families back to school and to welcome our newest members. I am thrilled to know that every day spent on this campus is another day our boys will remember forever.
With great hope and gratitude,
Maureen Banchero Longyear, Vice President of Advancement
John '99 and Michael '01