Marauders Past and Present Connect
Building a Foundation for Life through internships
Members of the class of 2022 spent the summer serving in positions in several industries including construction management, real estate, technology and marketing.
Interns Jeron Alford '22, Daniel Carello '22, James Irwin '22, and Brandon Shihabi '22, interned for Garrett Larsson '98 at his security technology company, Rhombus Systems.
Alumnus Christopher Brown '92 hosted Sebastian Booth '22, Jack Dyer '22, Adam Hammond '22 at Next New Homes to learn construction management and real estate.
Lincoln Marks '22 also interned at Next New Homes focused on marketing.
Gabriel Berry '22 interned with alum parent Kevin Heisinger (Payton '18 and Garrett '21) at Regional Land Company.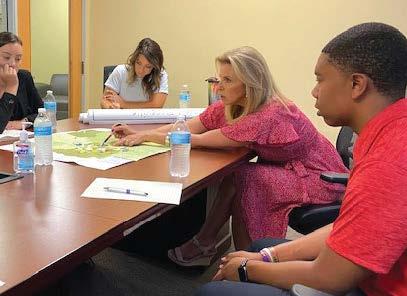 Jesuit alumni and current parents generously heeded the call to place rising seniors into immersive summer internship positions at their places of business. The interns received real-life work experience, built their professional network, developed more competitive college applications, and, best of all, forged new relationships with Jesuit alumni. The relationships and learning fostered by the internship program were mutually beneficial for all involved. Jeron Alford got an inside view of the workings of a startup, and operating as a team in a competitive business, where efficiency is paramount —a perspective that will be useful throughout life. During his time at Rhombus Systems, Alford worked on a refurbishment program to process returned products back into usable inventory. The team at Rhombus thought he contributed greatly in setting up that process, executing it, and tweaking the process as it progressed to make it more efficient and reliable. The key to Alford's success in his internship position was possessing the attitude and willingness to do the necessary work to solve problems.
"Internships affirm a student's career interests, strengthens their talents, and apply their learning to a real-life work setting." —Dr. Fadia Desmond, assistant principal of student life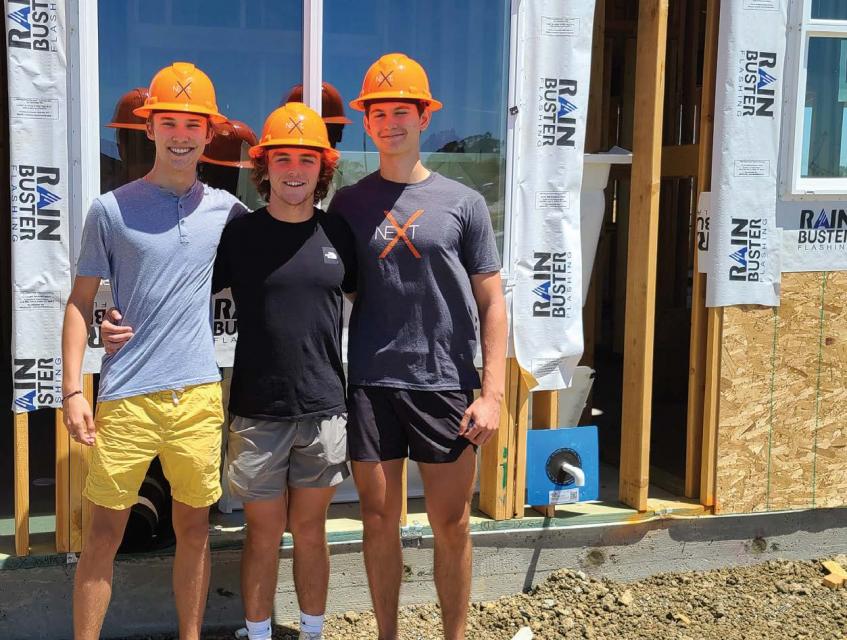 In Gabe Berry's position with Regional Land Company, he helped find residential development opportunities, not just in the Sacramento region, but in the Bay Area at large. Since Berry was new to the real estate sector the learning curve was high. However, owner Heisinger observed that Berry became especially adept with the technology platform, TitlePro, which he had to use throughout his time with the company. Adam Hammond loved his placement with Next New Homes because of the hands-on learning opportunities it offered. He enjoyed learning from knowledgeable experts in their field who are passionate about the work they are doing. Hammond found this to be inspirational.