Paul Rose
Teacher + Coach = Legend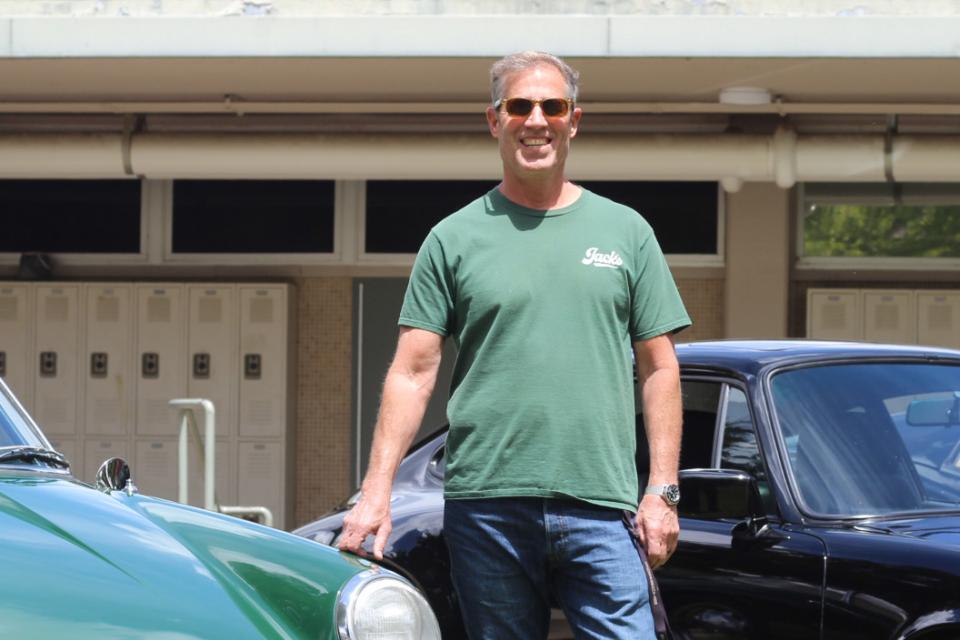 He may be known for his coaching accolades and wins, but Coach Paul Rose—a longtime faculty member and head varsity soccer coach—is remembered and celebrated within the Jesuit High School Sacramento community for his kindness, dedication, resilience, and exemplary character.
In 2021, Coach Rose was inducted into the Jesuit Athletic Hall of Fame to recognize his accomplishments. Across his 43-year career coaching soccer, he has been voted four times national boys' Coach of the Year and the winningest coach for boys high school soccer in the history of California with—at the time of his induction—867 wins."His success speaks for itself for more than forty years, and he has served as a role model for countless students," said Rev. John McGarry, S.J., President, in his introduction of Rose. "Jesuit High School is blessed to have Paul Rose on our faculty and as the Head Coach of our Soccer program for all these years. It is an honor to induct Paul into the Jesuit High School Hall of Fame!"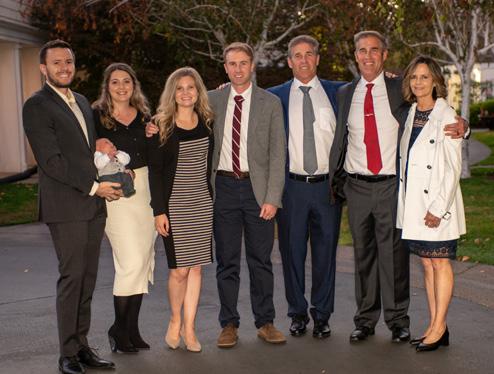 When Coach Rose first joined Jesuit in 1979, he had only just received his national coaching license at the University of California, Los Angeles. The young coach had previously played during high school at Bellarmine College Preparatory, then in college at Santa Clara University, and also in the Bay Area and Sacramento men's soccer leagues. Father Edwin Harris, S.J., then principal, gave Coach Rose the position of head soccer coach. From their first meeting, Coach Rose's character left an immediate impression—and continues to do so.
"What struck me during that interview were his interest, enthusiasm, energy, and positive attitude," Fr. Harris said. "Our soccer program was only six years old at that point, so he would have to build the program and develop a team spirit—which he has done well over the past 43 years."
Coach Rose's leadership brought Jesuit soccer to new heights with 14 section titles and 32 consecutive section titles from 1989 to the present. Kelly Meriano '04, who was on the soccer varsity squad in 2003 and is now the assistant soccer coach, commended the program Coach Rose has cultivated with his supportive leadership, humility, and stand-up character, counting himself fortunate to have experienced it as a player and a coach.
"In the end, it 's about your relationships with people and your experiences together."
—Coach Rose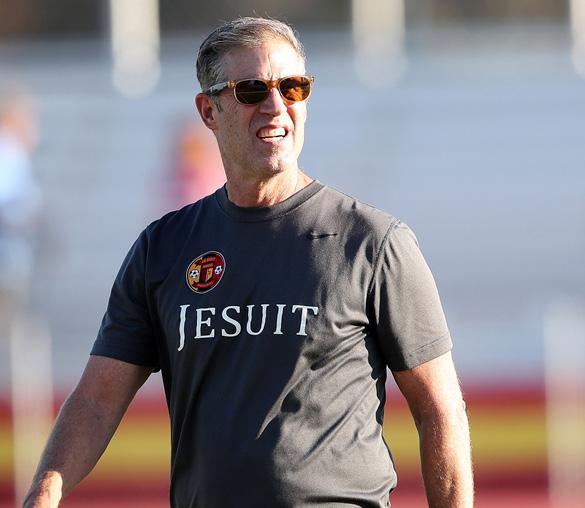 "Coach Rose is a Jesuit legend," Meriano said. "It's as simple as that. His players feel a sense of pride wearing the Jesuit badge. It goes beyond what you see on the field. He's created a program marked by a tradition of excellence…every school circles the date on the calendar of when they play Jesuit. He built a program where Jesuit's losses are considered major upset wins for the other teams."
Coach Rose's achievements on the field are universally admired, shaping formidable teams time and time again. Elijah Beverley '21, who played from 2018-2021, shares what makes Coach Rose an effective and impactful leader.
"He puts trust and faith into his players, which not many coaches are fully capable of," Beverley said. "The faith and trust he puts into us is what shapes us and allows us to grow. It helps us take on the adversity ahead of us, and we always seem to come out on top."
The relationships Coach Rose has made, a reflection of his commitment to being a man for others is, just as impactful and memorable for those he has coached—connections that have lasted long after the final whistle. Multiple of Coach Rose's former players have attested to his ongoing care for them, calling him a "great coach, but an even better human being."
Cameron Iwasa '11, who went on to play soccer professionally with the Sacramento Republic FC, reflected on the "privilege" of playing for Coach Rose in 2009-2010. "All the man does is win, and his teams have a ton of fun doing it. He was a significant influence on my love of the game and has always supported me and the rest of the players who played for him long after we graduated from Jesuit… He personifies someone who should be immortalized as a Hall of Famer, so this award is well deserved."
A leader, role model, mentor, Coach Rose has enjoyed a remarkable career at Jesuit—igniting a spark within his players to strive for the best. His continued success shows his longevity, but his character shines and resonates with his teams. With a coaching career still thriving, Coach Rose sets his sights on a familiar opponent: another season.