Where Music Has Carried This Marauder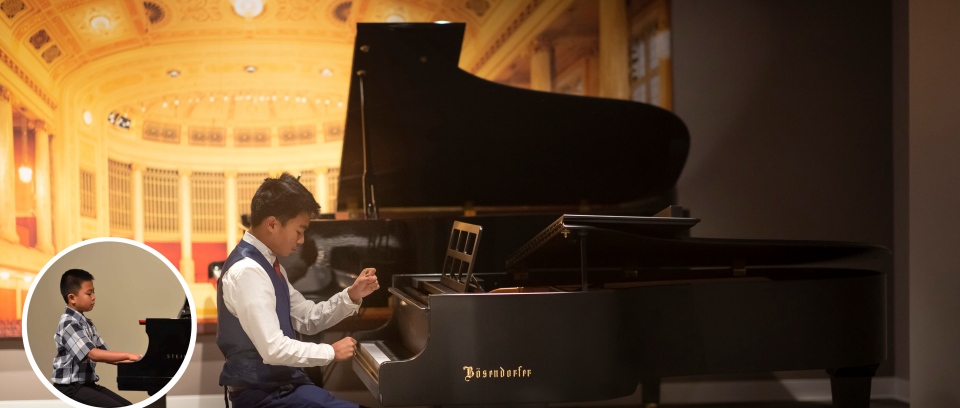 By Robi Castaneda '22
Today I reflect on my music — performing on multiple instruments with my fellow Marauders, practicing diligently in countless music rooms, local and regional competitions, and finally, the world stage. My music carried me from Sacramento to New York and Vienna during my senior year. To play at these prestigious and historic venues, I competed at the Golden Classical Music Awards International Music Competition — associated with Carnegie Hall, and the Grand Prize Virtuoso Competition, which is associated with Vienna's Musikverein. I had to make two different applications for each since they were separate competitions, the competition in New York being the first one I applied to. I moved on to the later stages of each competition, where I was eventually selected to debut in New York's Carnegie Hall and Vienna's Musikverein Concert Hall.
Carnegie Hall is a bit of a stereotype among classical musicians. A common joke my fellow musicians tell is, "how do you get to Carnegie Hall?" The answer is "just practice." And as oversimplified as it seems, there's often a great deal of truth to this statement. When I started my musical journey at seven years old, I never thought it'd be possible to make it to this point in my musical career. For a lot of musicians, including myself, Carnegie Hall is considered a distant dream, but the reality is that it's a lot closer than most people think! Practice is one thing, but the love of music—the ability to transform mere blots of ink into emotion—is the most critical value. I wouldn't have been able to get to where I am now without the countless hours I've spent behind the keyboard and, most importantly, my parents and teachers who have fostered my love of music. I greatly thank Mr. Robert Stormowski, my violin teacher, Jesuit High School's orchestra director, Mr. Paolo Reyes, and Dr. Natsuki Fukasawa, my piano teacher. I cannot go without thanking my parents, my God, and my friends for supporting my musical endeavors.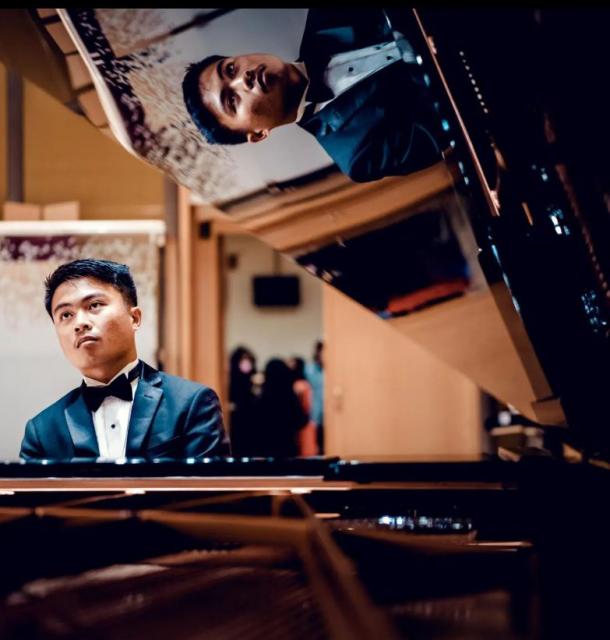 Back when I was still starting piano and violin, I'd watch videos of performers in huge concert halls like the ones in New York and Vienna and think to myself, "I wanna perform in a place like that someday." It took ten years, but the journey there was totally worth it. Of course, there were doubts and frustrations, but my love of music carried me through everything.
My invitation to play at Vienna's famous Musikverein Concert Hall marked my European debut—the cherry on top of my musical adventures. The hall itself is one of the most prestigious in the world, and seeing it in person is an incredibly humbling experience. As the capital of classical music, Vienna has hosted many celebrated composers. Mozart, Beethoven, Brahms, and Schubert all worked within the city. It was a great honor to play one of Beethoven's piano sonatas in the very city where he composed his works, the city that breathes his music.
Overall, it has been an honor to represent my country at home and abroad, and I look forward to whatever prospects the future may bring. I look forward to majoring in International Relations at the University of California Davis and an added double major in piano performance!