Jesuit Ping Pong Tournament builds brotherhood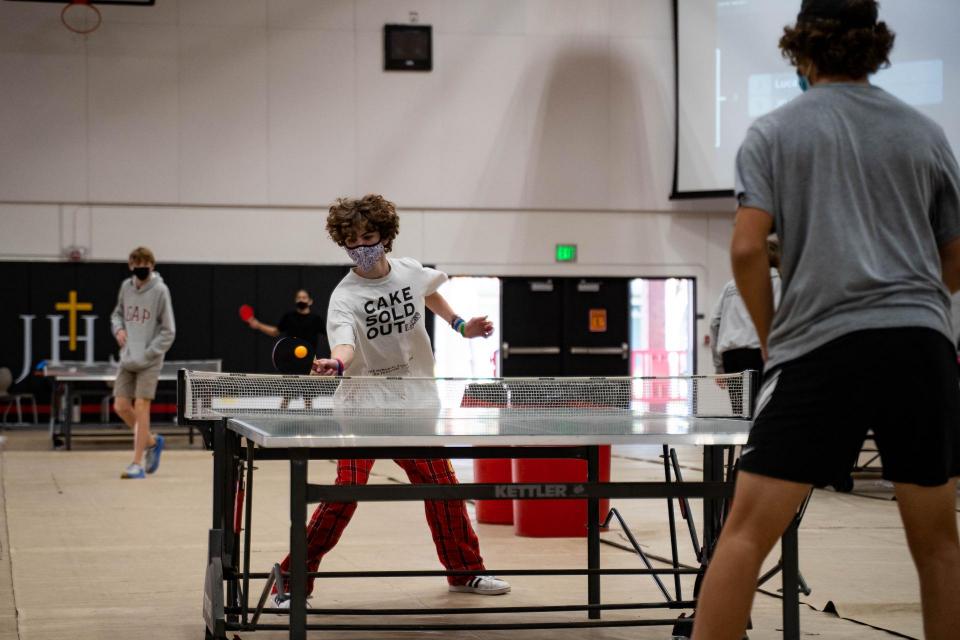 The Jesuit Student Council have constantly been brainstorming ideas and events to bring the community together and strengthen the brotherhood. From Feb. 1 until Feb. 10, the Student Council hosted a ping pong tournament in hopes of bringing students closer together in friendly competition.

Even though COVID-19 continues to influence daily school life, the Student Council has tried to come up with events that allow for students to bond with each other safely. Senior Class Senator Aiden Taylor '22 reveals why the Student Council came up with the idea for the tournament.
"Being on the Student Council, it is our job to bring student activities to the campus." Aiden said. " We chose [the Ping Pong Tournament] because we thought it would be something that the whole student body could participate in, while also working within the COVID guidelines."
After many rounds of ping pong matches, the victor was Luca Di Fiore '24, and he was ecstatic to have won the tournament.
"To win the tournament feels really great and satisfying," Luca said. "I had always wanted to win a ping pong tournament, and to finally come home with the No. 1 spot feels good."
Luca credits his preparation for his success.
"My dad prepared me in our garage, practicing every night," Luca said. "He takes ping pong extremely seriously."
With many fierce competitors participating in the tournament, there were many heated matches that took place. Luca was anxious about some matches, especially after coming in second in last year's tournament.
"I was confident in every game," Luca said. "But sometimes overthinking took place. Last year as a freshman, I came in second to a senior. It was a pretty scary feeling and it revisited me on a few points this year. My toughest opponent was Kenji Colsten. It was the final match, and he surprised me with some skill."
The Student Council was successful in creating an event that built up the community at school while also drawing people back to participate in more similar events. Luca, as well as many others, had many great experiences through participating in the Ping Pong Tournament.
"I would 100 percent participate in another event like this," Luca said. "It was a great community building event while being competitive and fun at the same time."
Even in the midst of a world still facing the effects of COVID-19, the Student Council is still finding ways to build up the student experience with every event.