Video Applicant Interview
For the second year the Admissions process includes creating a short video
Questions and process
Applicant interviews provide us with the unique opportunity to learn more about our applicants in a way that goes beyond words written on a page. Due to the unique circumstances and limitations provided by COVID-19, we have decided to make our interview process a digital one.
Using your phone or another recording device, please submit a 60 to 90-second video to your school admin portal that answers the following two questions:
What attributes and experiences do you imagine will make you successful at Jesuit High School?
What does "Being a Man For Others" mean to you?
A couple of things to remember:
Introduce Yourself: At the beginning of your video, don't forget to let us know what your name is and what school you are currently attending.
Be Creative: Have fun with it! Show us your school pride or something you are interested in. We want your submission to reflect who you are and what you love to do!
Just Breathe: There are no right or wrong answers to these questions! Just be yourself and let us know why you want to come to Jesuit High School!
All submissions can be uploaded to your School Admin portal via your portal checklist. If you have any questions or are having difficulties creating or submitting your video, please contact the Admissions office at admissions@JesuitHighSchool.org
Sample videos
Here are two sample videos created by Jesuit staff. Remember, there is no "right" way to create your video. Yours may not look like either one of these samples, and that is okay.
Sample 1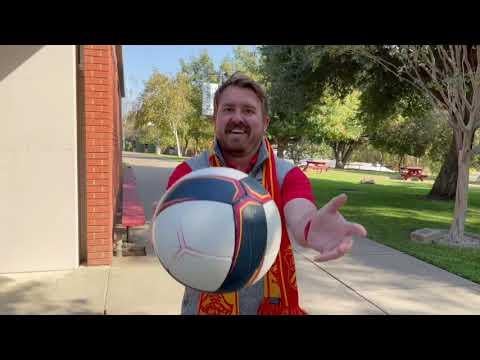 Sample 2