Summit 2022- Special Class Schedule
Human Dignity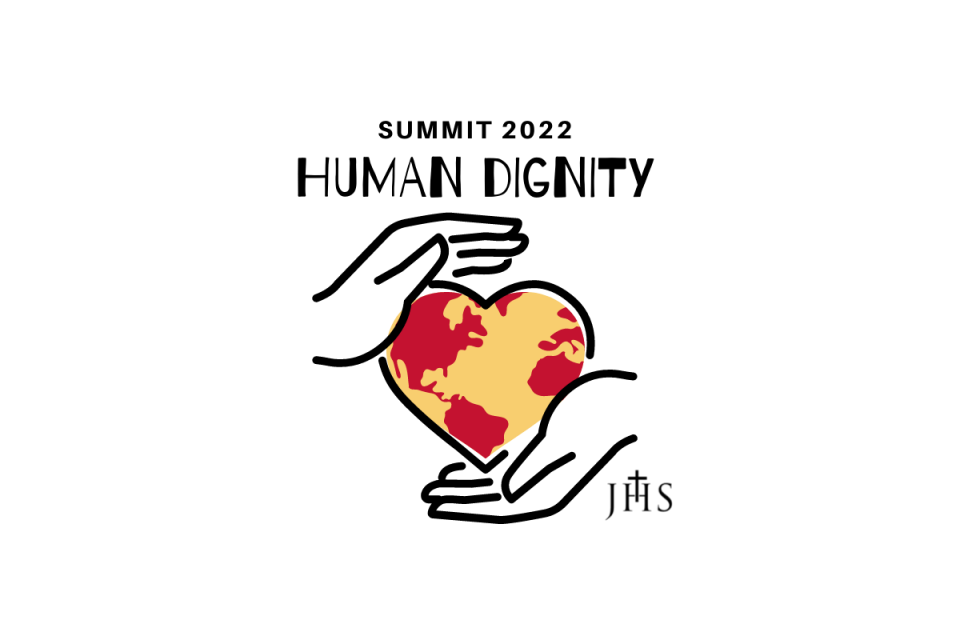 Registration
On Wednesday, 2/16/22, during Collaboration, students had the opportunity to register for the sessions of their choice for this year's Summit. Students have access to all session offerings through Google Classroom. Registration will remain open through 2/23/22. Students received a confirmation email with their section selections when they registered.
Schedule
8:20 AM – Homeroom
8:40 AM – Prayer and Keynote Address
9:30 AM – Break
9:40 AM – Session #1
10:50 AM – Session #2
11:50 AM – Lunch
12:35 PM – Session #3
1:50 PM – Examen and Session #4
What is the Summit?
Each year, we host a school-wide event that focuses on issues of social justice and human dignity. The goal of this program as a whole is to help our students and our school community take a deeper dive into issues of justice that impact our community, through the lens of our Catholic faith tradition. Jesuit's mission as a whole is to form graduates who are people of competence who are conscientious leaders of compassionate service who work for the greater glory of God in their communities.
This year, we are offering students the option of choosing to learn about migration justice, environmental justice, criminal justice, and/or indigenous truth and healing. Modeled on professional and academic conferences, student will choose the speakers whose presentations they would like to attend and will make their selections during Collaboration on 2/16/22.
Foundations
We engage these topics by following the lead of the Jesuit Conference of Canada and the United States and the Society of Jesus across the globe. The Society of Jesus has articulated four Universal Apostolic Preferences that inspire these topic choices. The Jesuit Conference of Canada and the United States articulates advocacy priorities. Our topics are drawn from these priorities.
Learning Objectives
Each track within the Summit has specific learning objectives, which presenters will address. Students learned about these tracks and objectives at Collaboration on 1/5/22.
Migration
Identify basic Church teaching, and sources of that teaching
Humanize migrants, asylum seekers, refugees
Identify strategies for welcoming, promoting, and integrating migrants
Environmental Justice
Identify basic Church teaching, and sources of that teaching
Better understand the connections between current and historical environmental injustices
Humanize and give voice to those most affected by environmental justice, in Sacramento & beyond
Identify and provide resources and tools for students to work for Environmental Justice in their communities
Criminal Justice
Identify basic Church teaching, and sources of that teaching
Learn of restorative encounters that bring about rehabilitation and reconciliation.
Humanize incarcerated communities and returning citizens, through stories of harm, healing and hope.
Indigenous Truth and Healing
Learn the histories of the relationships between indigenous communities, the Catholic Church, the Jesuits, and other religious orders
Learn the histories of the relationships between indigenous communities and the state of California
Hear from indigenous community members about what truth and healing looks like, how to support this work