Service and Justice Agency Fair & Supply Drive
Check out current opportunities during community time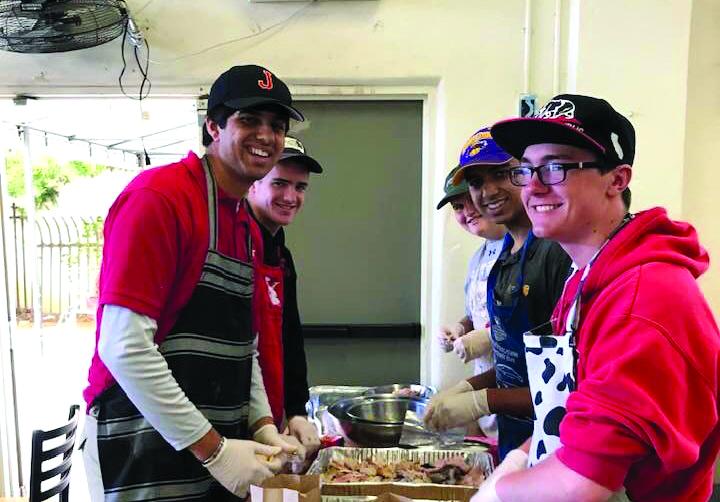 Bring a donation for the school supply drive, visit with agency representatives, and enter a raffle for prizes!
When: Thursday, September 9, 1:45-3:00 PM
Where: Jesuit High School, Senior Quad
Why: An opportunity to reconnect with students and agencies to explore current service and justice opportunities.
Who: Loaves & Fishes, St. John's Program for Real Change, River City Food Bank, Stanford Settlement, Camp Recreation, Sunrise Senior Living, United Way (STARS Tutoring), and more!
School Supply Drive Items Needed: Backpacks, preschool size backpacks, pencils, crayons, scissors, rulers, composition notebooks, pens, folders, color pencils, socks (boys and girls all sizes), activity/coloring books, sharpeners, rulers, binders dividers, pencil pouches, erasers, highlighters, notebooks and notepaper, and calculators.
For those who have already donated earlier this year
Jesuit High School's Business Office, Office of Service & Justice and the Sacramento chapter of Jesuit West CORE would like to extend our heartfelt thanks to all who so generously donated backpacks and school supplies to our 2021-2022 School Year School Supply Drive. Students, parents, staff, and alumni all participated to make this drive a huge success. As a community, we were able to donate the items to the homeless youth at the Mustard Seed School, Starr King Elementary School, and The Neighborhood Wellness Foundation. Your efforts helped so many families in need and for that, we are truly grateful!