Staying Connected – April 9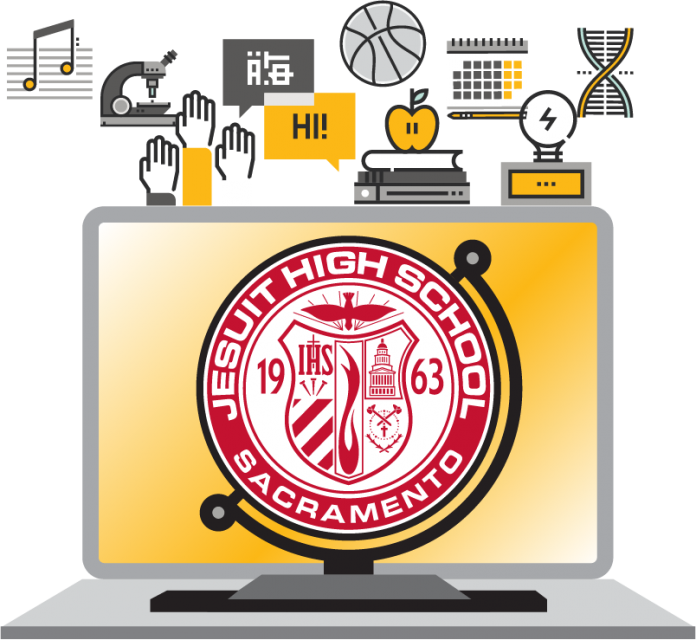 Updates from all departments to carry us through the end of the academic year.
Blessings to you and your families as we enter into the Easter Triduum. It will likely come as no surprise that Jesuit must formally announce that we will not be able to return to campus for the remainder of this academic year. This decision was made based on guidance from both state officials and local health officials, and in coordination with other local school districts, all of whom have also extended distance learning through the end of the school year. The Jesuit Sacramento campus and its facilities will remain closed during this time.
While we will continue to remain apart physically, teachers, coaches and staff are moving forward with love and support for your son. We are inspired by how our students and families have responded and are blessed to have your trust as we continue to build Men for Others during these unprecedented times.
As our remote learning experience will be used for the balance of the school year, we want to begin updating families on how we will conclude 2019-2020.
In the sections below, please find information on AP Exams, Final Exams, Semester Grades, Summer School, and clarifying updates for our remote learning protocol. You will find spiritual and enriching items, too, that the entire family may enjoy. We especially want to provide comfort to the Class of 2020 and are working diligently to find alternatives to their end-of-year activities. We want to hear your thoughts, too, and have included a survey in today's update.
Because you have been receiving so much information, we developed a new web page that helps to organize the remote learning experience. Digital Learning Days, Christian Service, Student Activities, Campus Ministry, Athletics, Counseling and much more can be found here: JesuitHighSchool.org/remote-learning.
We hope you enjoy your spring break, and are able to rest and rejuvenate. We will send a message next Thursday, April 16, that includes a special address to our Class of 2020. Regular updates for the rest of the academic year will occur weekly on Thursdays.
St. Ignatius of Loyola — Pray for us.
Rev. John P. McGarry, S.J. and Dr. Michael Wood, Ed.D.