Staying Connected – July 9
Safe Return Update & Survey
Welcome New Families
Participate in TeachAids Concussion Program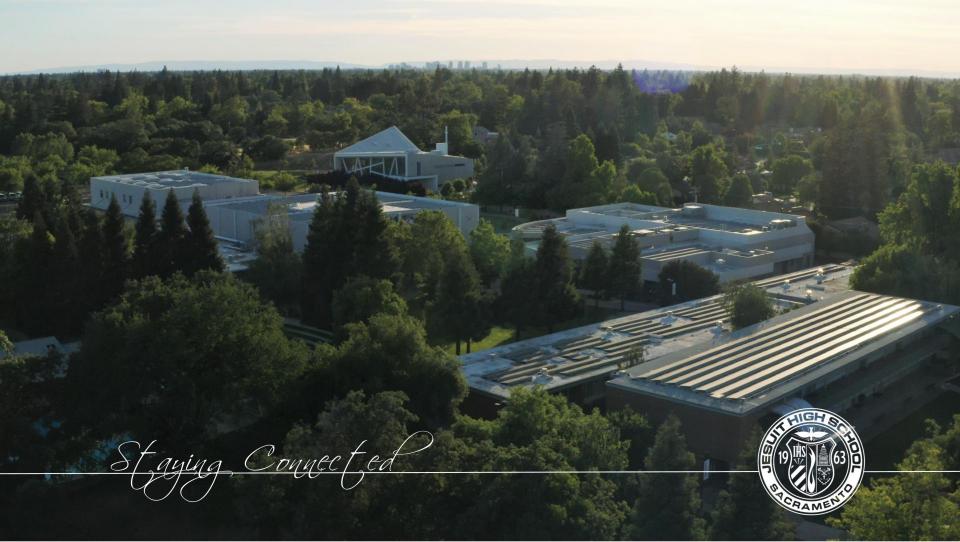 Parents, Students, and Friends,
Today, we wanted to share an update on the ongoing work of the Safe Return Task Force and school leadership. Our draft of a comprehensive Safe Return Plan has been crafted based on the guidance and recommendations from dozens of agencies and organizations in the areas of public health, educational technology, and Catholic education. As we communicated in our previous message and webinar, this next step in outlining our Safe Return Plan will include Jesuit's plan on protection and precautions (virus mitigation, face coverings, cleaning, COVID response, the science behind our framework, etc.).
We are now waiting to have the draft of Jesuit's Safe Return Plan reviewed by medical professionals and experts in public health. As you can imagine, these folks are incredibly busy right now and we want to give them time to review the draft and make recommendations. Our plan is to share the comprehensive plan next week and follow up with a webinar as we did with the presentation of the Academic framework and daily schedule.
As we await feedback on the plan, we continue to move forward by asking for your responses to how the Academic framework and daily schedule will work for your family. You will find a survey below with questions that will allow you to share your family's personal needs and submit additional questions you may have about returning to campus.
Thank you for your patience and support as we navigate this pandemic together.
Stay Healthy,
Dr. Michael Wood and Rev. John P. McGarry, S.J.