Fire Crews Holding Training and Testing On Jesuit Track
April 16, 19 and 23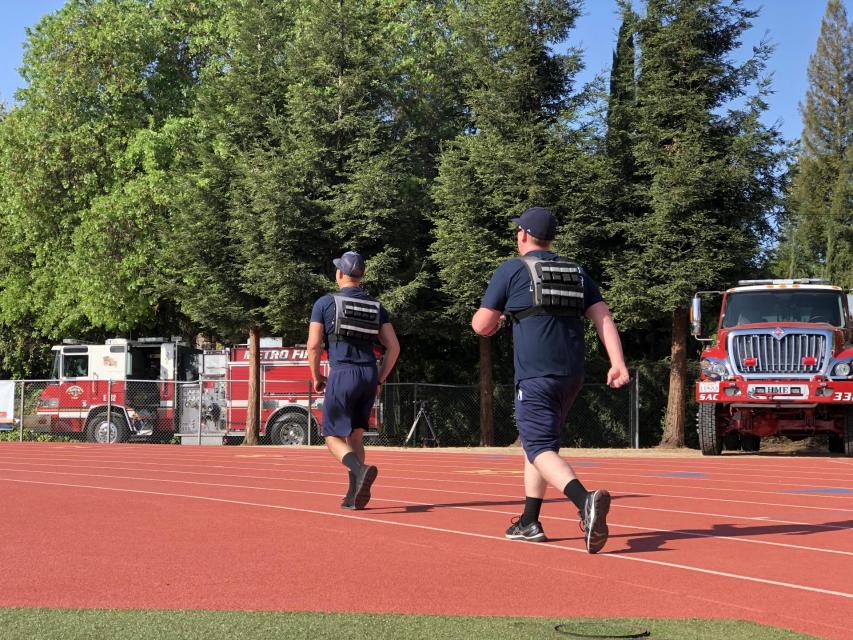 FIRE CREWS WILL BE ON CAMPUS USING THE STADIUM FOR TRAINING.
Please do not be alarmed if you see equipment and crews.
Jesuit Sacramento is hosting Sacramento Metropolitan Fire District for their annual Pack Test on April 16, April 19, and April 23 from 9 am to noon.
Part of the certification for a firefighter is a pack test. They have to carry a 45-pound vest for 3 miles in under 45 minutes to complete this test. The on-duty crews will be rotating throughout each day From 9 am-noon using Jesuit's track. They will be entering off of Fair Oaks Blvd and exiting out through American River Drive.
Jesuit is dedicated to serving and caring for our community and we are honored that Sac Metro can use our facilities for this vital training.