Latinos Unidos Guest Speaker Series
All students are welcome to join!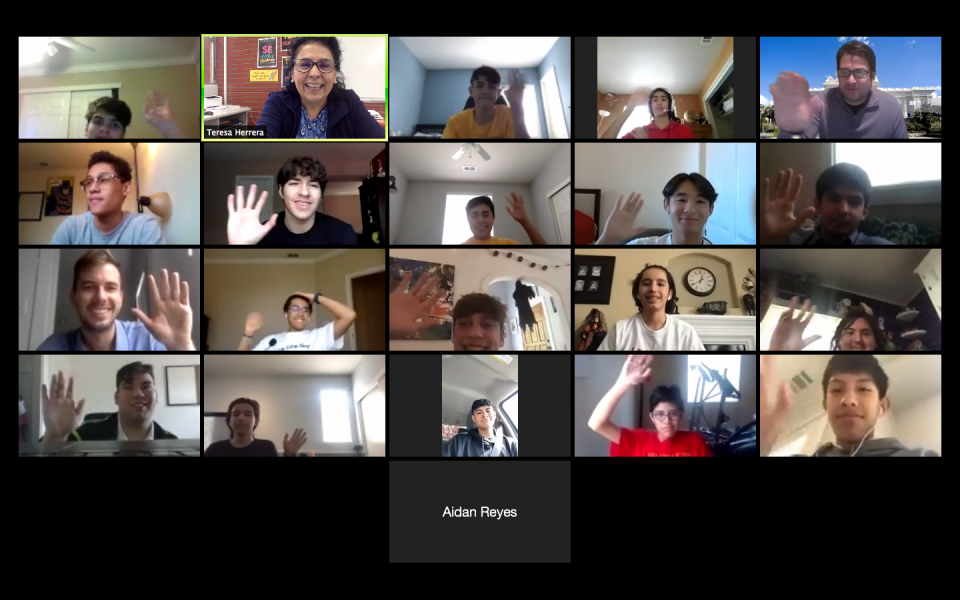 The Latinos Unidos Club is hosting a Guest Speakers' Series to wrap up Hispanic/Latinx Heritage Month. Guest speakers will be addressing Hispanic/Latinx issues important to our community in the area of legal careers, as well as legislative and lobbyist work. In addition, LU will host Latinx educators and professionals.
To join, use the classroom code to log in and get the Zoom credentials.
Latinos Unidos Google Classroom Code: 6xowwn3
Upcoming
Wed., Oct 28 at 12:00 pm: Legislative Lobbyists/Staffers
Please join the Latinos Unidos Club for an interesting conversation with three California Legislative Lobbyists/Staffers: Stephanie Jordan- Counsel, Senate Public Safety Committee, Nicole Vazquez, Deputy Chief Consultant Assembly Budget Committee and Alma Barreras, Legislative Representative for State Superintendent of Public Instruction/ Co-Chair of the California Latino Capitol Association. Join our club page with code: 6xowwn3 for this meeting on October 28 at 12 pm. It should be a great conversation with these accomplished mujeres.
Previous
We thank Mr. Ignacio Hernandez for joining us on Friday, Oct. 9 at our LU meeting to talk to us about his work advocating for Latinos through his work as a criminal defense lawyer and lobbyist.