Marauder Fall Takeover at the Drive-in
New ticket sales and start time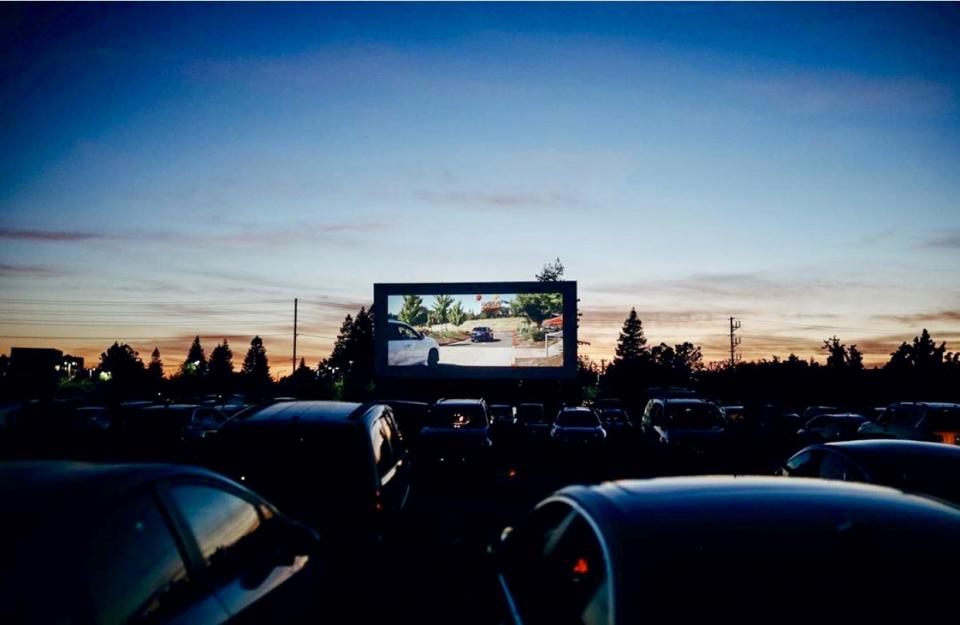 Tickets now on sale until Tuesday at 6pm. Faculty, alumni, parents & students don't miss this fun movie night.
https://jesuittickets.regfox.com/drive-in-movie-tickets
It's not too late to buy your car ticket to the Marauder Fall Takeover at the Drive-in! Ticket sales have now been opened to parents as long as your student's name and year can be provided, and will remain open until Monday, September 7 at 4:00 pm.
Families will have a chance to buy a car ticket (only one ticket per car is needed) to enjoy an evening out. The capacity for this event is 540 socially distanced cars. Seniors will kick off their senior privileges with premium reserved parking spaces.
Start time
Final details will be emailed to all attendees on Tuesday, September 8
Special senior privilege admission begins at 6:00 pm
General admission 6:30 pm
The movie, Men in Black, starts at 8:00 pm
Come hungry!
All guests will be able to purchase food truck favorites like Squeeze Inn, Chandos Tacos, Drewski's Food Truck, Kona Shaved Ice and Cowtown Creamery. Food trucks will be following all COVID, health and safety regulations required by county and state officials.
Win prizes in the car decorating contest
Does your car's horn sing "Go, Big Red?" Is there a pirate flag flying from the antennae? Then you are invited to participate in the "Marauder Momentum" car decorating contest – show your school spirit and decorate your cars in red and gold! The prize-winning car will get one JUG pass and five parent volunteer hours.
Drive-in Regulations
Please note that this event is following all regulations posted by Westwind Drive-in and County of Sacramento. The theatre will have other screens open to the public. More details will be provided on protocols closer to the event but will include:
West Wind Sacramento Drive-in Theater will have their own security personnel on-site and there will be additional Sacramento County Sheriff Deputies supporting our event and ensuring proper social distancing and guest safety.
All guests must abide by theater rules that are designed in conjunction with the Sacramento County Department of Public Health.
No smoking or drinking is allowed on the property.
No BBQs or lavish tail-gating
All guests are required to wear a mask anytime they are outside of their vehicle.
Restrooms and port-a-potties are on site.
Guests can be asked to leave if they are not following theater and county requirements
Please review the West Wind Drive-In Theater rules by clicking here.